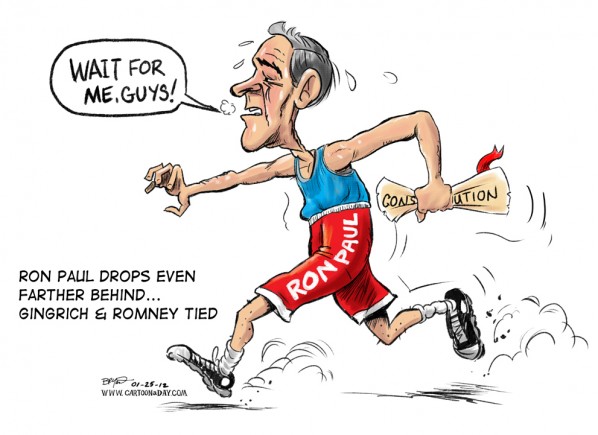 Cartoon Ron Paul Drops Farther Out of Race
It seems no one is seriously considering Ron Paul as a serious Presidential Candidate anymore, as Gingrich and Romney slug it out -neck in neck in Florida Primaries.
The most enjoyable part of this Presidential race is the fact I get to draw the dropouts in ONE GIANT RACE poster. See the Progress Below.
More Cartoons Like This:
Funny cartoon featuring Ron Paul running in the Presidential Race. Paul is ahead of others but falling behind leaders.