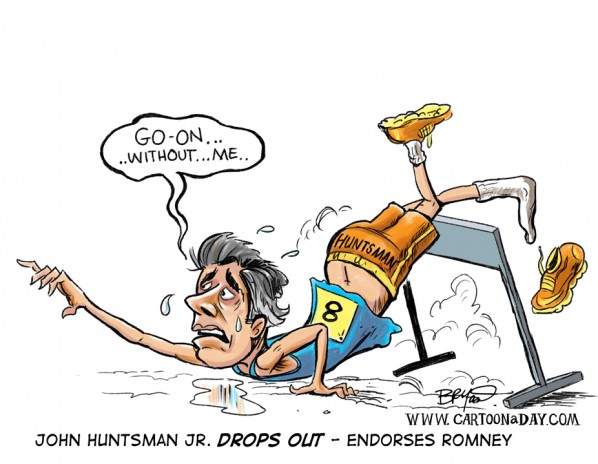 Cartoon John Huntsman Drops Presidential Race
Another one bites the dust. John Huntsman is the most recent Republican Presidential casualty. Not only is Huntsman dropped out, but he's supporting Romney, who he vehemently opposed just last week. Ah, politics…don't you love it?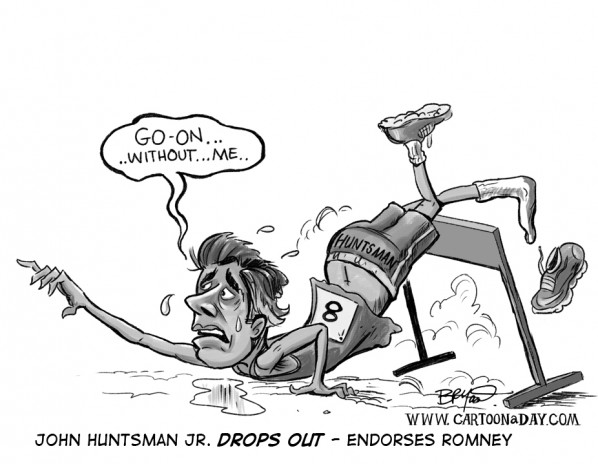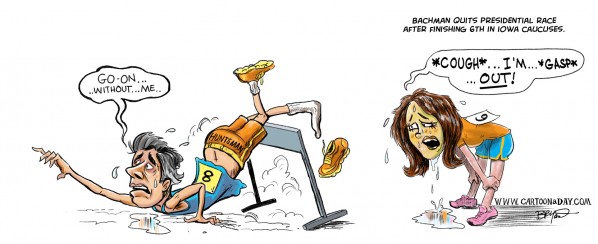 An earlier post of mine showed Michelle Bachman's dropout cartoon. Here I've pasted them together…and I continue adding the dropouts, the cartoon could get quite long!
More Cartoons Like This:
Republican John Huntsman falls out of presidential Race. Huntsman now endorses Romney.