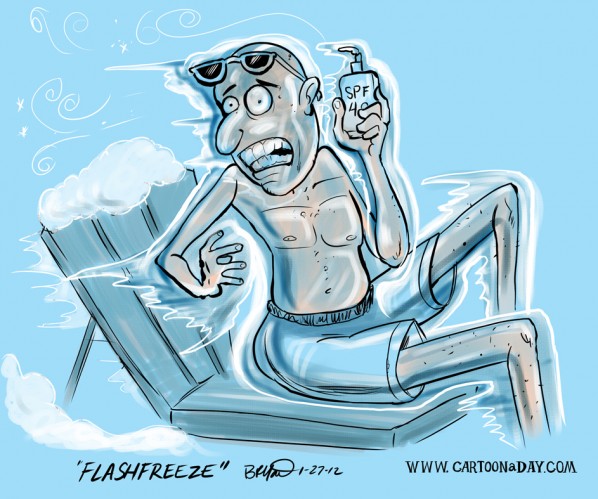 Dramatic Climate Changes-Flash Freeze You
All around the country the temperature is either dropping erratically or rising 20 degrees for no reason. Well you can imagine the reason is climate change, or whatever you wish, but know this ONE THING….drawing a flash-frozen human popsicle isn't as easy as it at first sounds.
Yesterday in Las Vegas, the high temp was a blissful 72 degrees.
More Cartoons Like This:
A cartoon sunbather is flash frozen by erratic weather conditions. He is frozen in his spot.