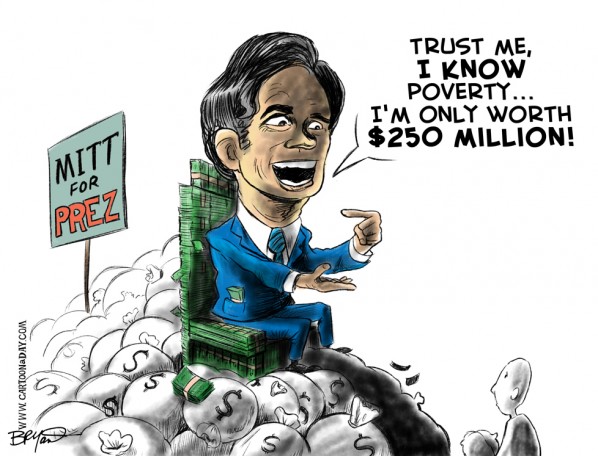 Cartoon Mitt Romney Discloses Wealth
Mitt Romney recently disclosed the broad details of his wealth…that of between $190 and $250 MILLION. THis makes Romney 50 times richer than President Obama, and would make him among the top 5 richest Presidents in U.S. History.
As a side note, Romney fits into this category (Worse than being a 1%) in 2009, 8,274 People un the U.S. filed a tax return over $10 MILLION. Romney falls within the elite 0.006% of all U.S. Taxpayers.
More Cartoons Like This:
Cartoon caricature of Mitt Romney sits atop a throne of money. Romney speaks down to Americans.