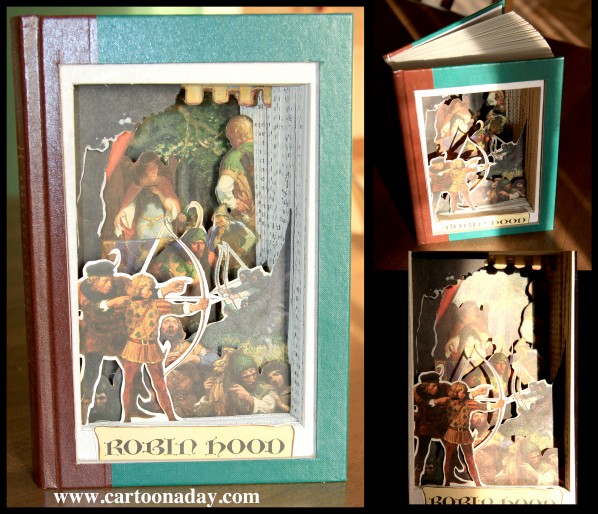 3D Book Sculpture-Visible Novel
As a break from Cartooning and Illustration (everyone needs a hobby) I've been really pumped about finding old books of little or no value and utterly transforming them into art.
To create a Visible Novel (what I'm calling these projects) I painstakingly cut out each page, hollowing out a rectangle inside of a book, using utility knives and x-actos. I look for books with classic illustrations and cut around them where they sit on the page. You can see another Visible Novel I've done here.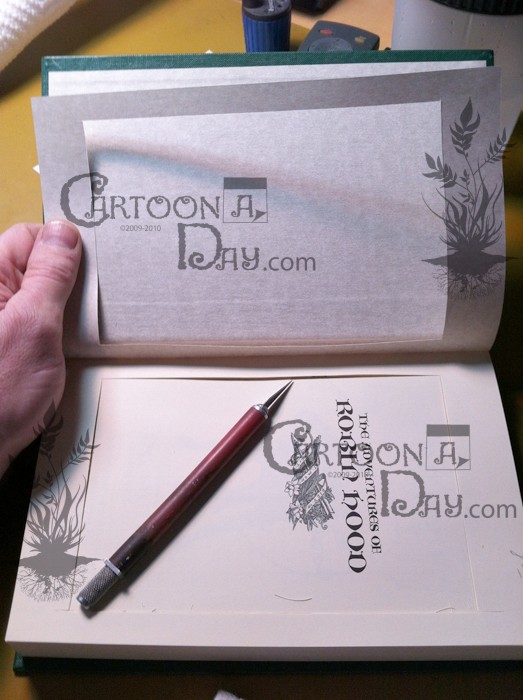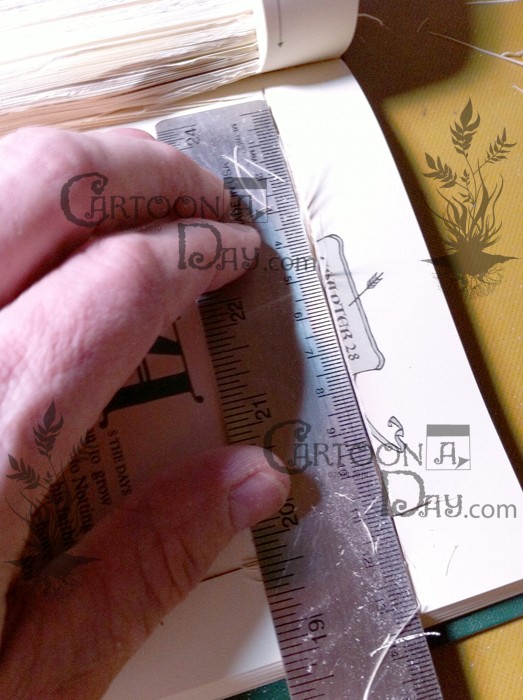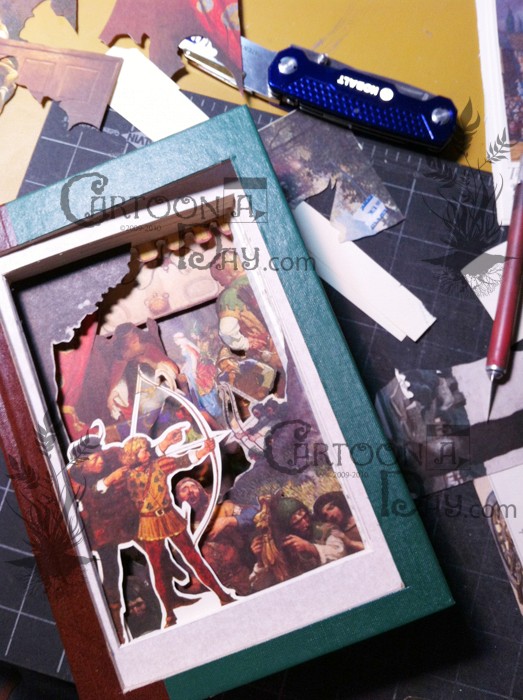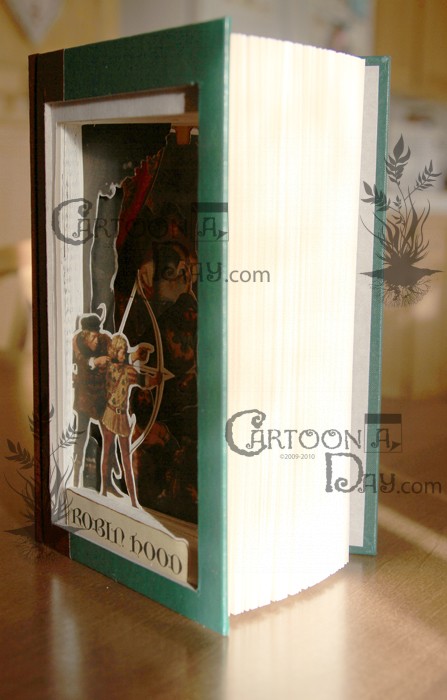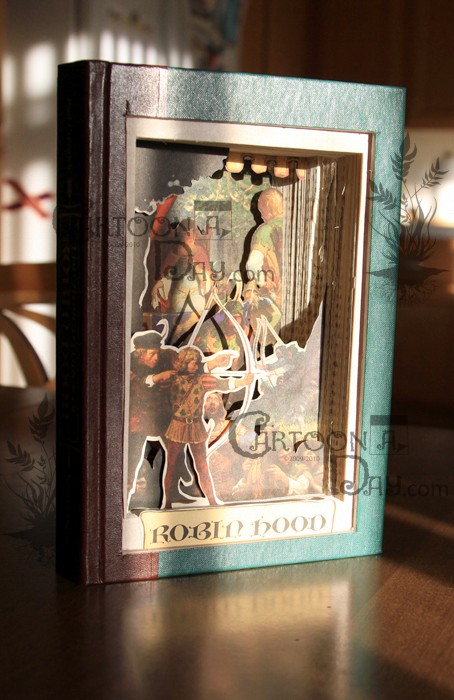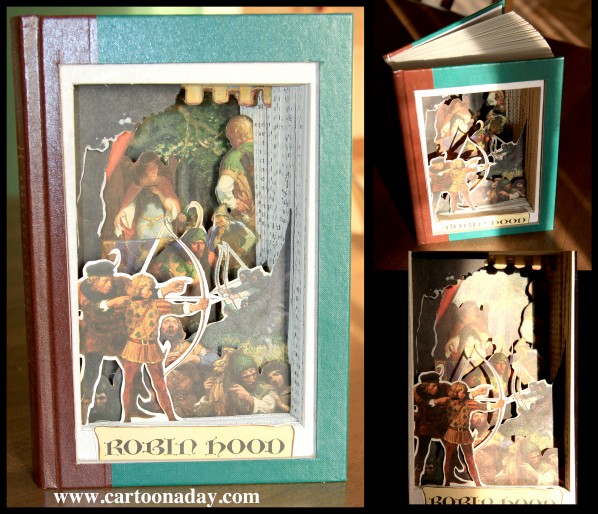 More Cartoons Like This: