Cartoon Mitt Romney Pulls Ahead of Santorum
As Mitt Romney wins 3 primaries in a row, Santorum looks less and less likely to catch up. The Presidential race is shaping up to be Romney Vs Obama.
And my cartoon Republican political race dropouts cartoon is nearly complete!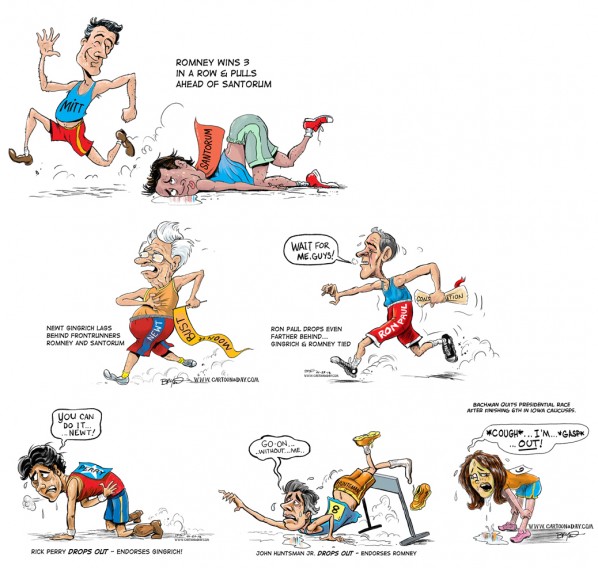 More Cartoons Like This:
A Republican political cartoon featuring all the Presidential hopefuls slowly dropping out of the race. Mitt Romney appears in the lead.