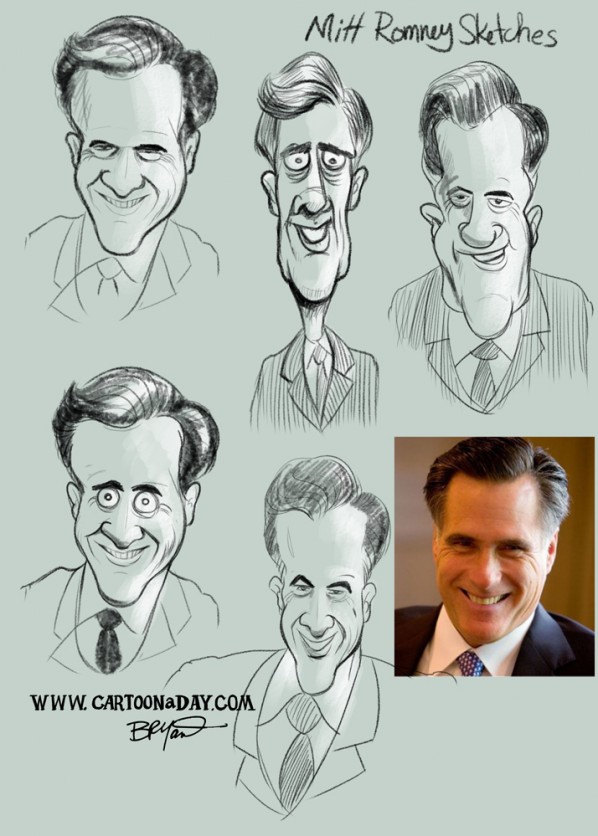 Mitt Romney Caricature Cartoon Study
I'm having to draw Mitt Romney more, now that he's the official Republican Presidential nominee. I thought it was time to really dial in what and how I see Mitt Romney. I've drawn Romney before but never with any zeal. When a political cartoonist is stuck drawing political figures over and over again, they get remarkable results. I'm shooting for various styles hoping one stands out to me.
More Cartoons Like This:
A sketch study of Mitt Romney caricature styles. Practicing styles makes perfect.