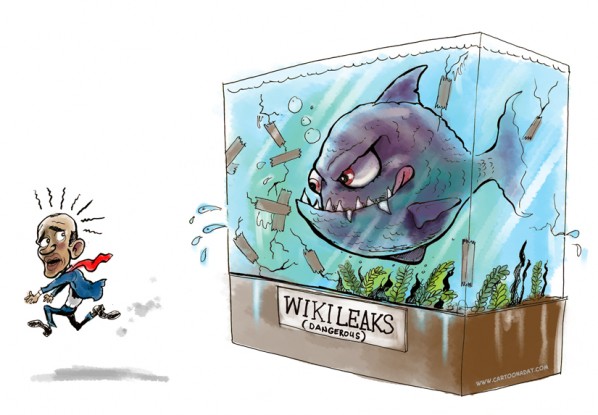 Wiki Leaks onto Obama
By now you may have heard about Cablegate or Wiki-Leaks. If you haven't I'll give your the short, short version, which you can investigate on your own here.
Wikileaks has recently published a quarter of a million (251,287 at time of this writing) "leaked" U.S. Embassy cables. I know that sounds like alot, but this is Government we're talking about and it includes material as far back as 1966. These cables are a way of passing coded and secret messages back and forth between U.S. and other Countries' Embassies and leaders. Of the leaked documents, over 15,000 are classified "secret".
Now you may want to keep in mind, nearly 1 MILLION Americans have TOP SECRET clearance for classified meetings, documents and resources. Read more on TOP SECRET 1 M
Now I, personally, won't be one of the many interested Americans who will pour over every line of millions of lines of text, but there will be a few. Expect Obama to shoulder the fallout. Expect citizens to rally against unapproved Embassy actions. Expect public outcry over unnecessary spending. Expect people to misquote, misinterpret, and decontextualize critical 'secret' cable information.
Expect a fair amount of hell to break loose.
More Cartoons Like This:
A political cartoon of President Obama running from a leaking aquarium marked "WIKILEAKS-Dangerous".