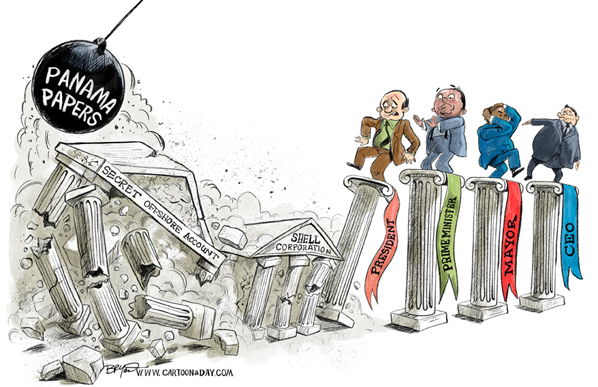 Panama Papers Tax Shelter Scandal
Maybe you've heard of the Panama papers by now; but if you haven't here's a quick shakedown to go with the explanatory political cartoon. The Panama Papers refers to 11.5 MILLION leaked tax documents. The documents were private files of the Panama-based law firm Mossak Fonseca.
Why it's News: Rich clients from all over the world went to Mossak who specialize in creating dummy corporations and secret offshore bank accounts for the sole purpose of defrauding, embezzling, evading, and money laundering. This is how rick people avoid paying taxes, but not declaring that they even have an offshore account, nor disclose how much is in it…all while hiding their identity behind a instant0-made corporation who's sole purpose is to handle money flow.
#Panamapapers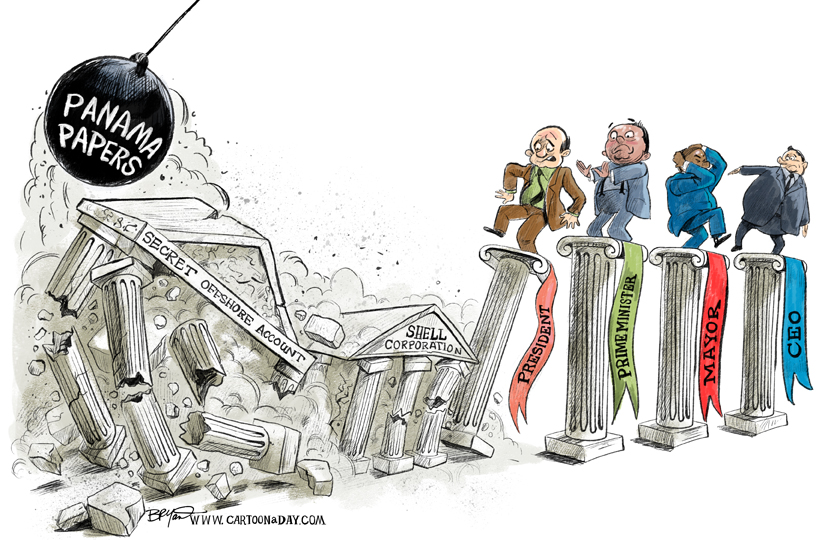 More Cartoons Like This: