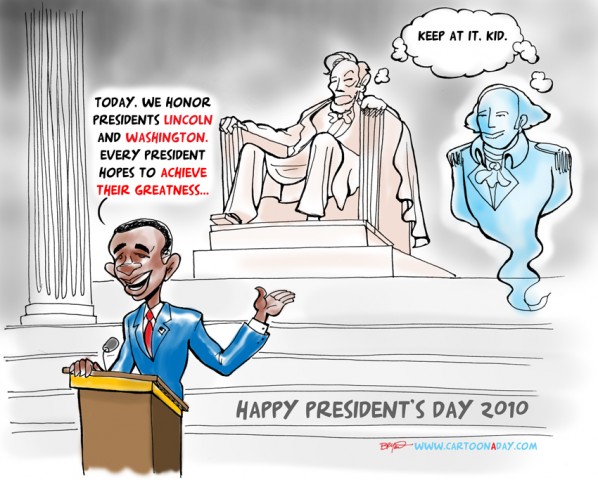 Happy Presidents Day 2010
"Today, we honor presidents Lincoln and Washington. every president hopes to achieve their greatness…"
"Keep at it, Kid."
Ah, if only Presidents Lincoln and Washington we accessible today, they might think along these lines. So I hope you're enjoying your day off if you work in government, or at a bank, or Library or school, or whatever. Have a great day!!!
More Cartoons Like This:
Show the thoughts of Past Presidents Lincoln and Washington encouraging current President Barack Obama
Inspiration:

Inspired by Presidents Day, Presidents past and wishing President Barack Obama good luck.