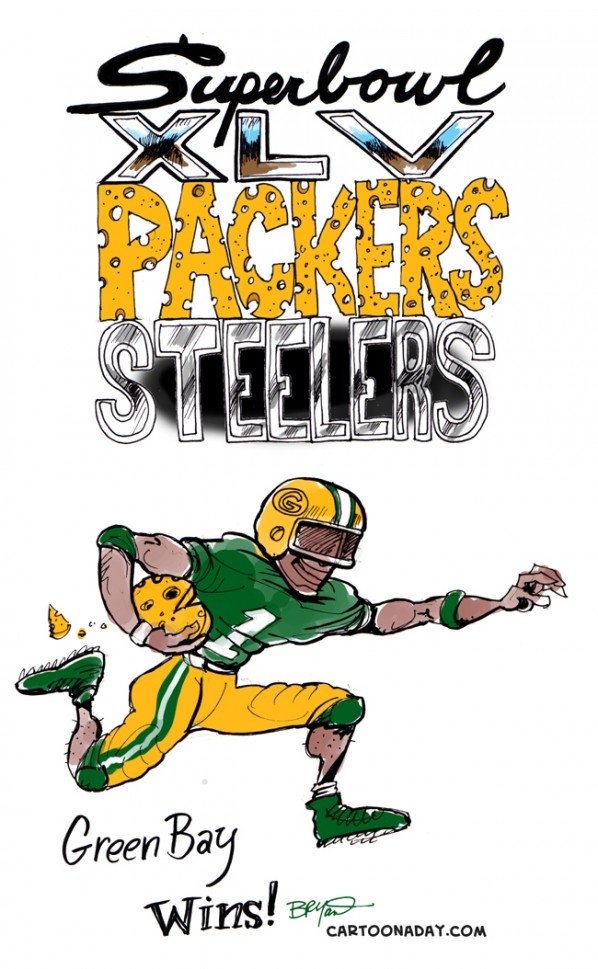 Packers vs Steelers packers Win
Superbowl 45 (WLV) is officially over, with the Green Bay Packers winning 31 to 25 over the Pittsburgh Steelers. In my quickie cartoon above, a Green Bay packer is seen running off with the cheese.  merry Christmas, Cheese-heads!!
More Cartoons Like This:
A cartoon of a Green Bay Packer winning Superbowl XLV (45). Packers vs Steelers is the headline.