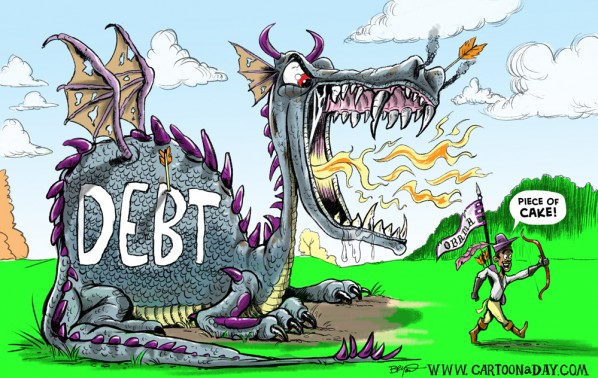 President Obama National Debt Cartoon Dragon
President Obama is fighting the National Debt Dragon with a puny bow and arrows. The Debt Dragon doesn't look pleased, or killed.
And below, for my art fans, is the line art without color and the original sketch.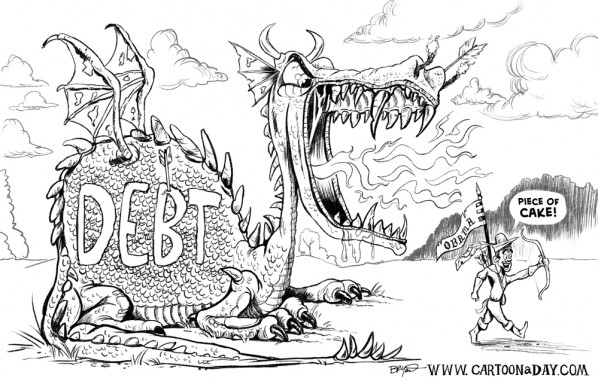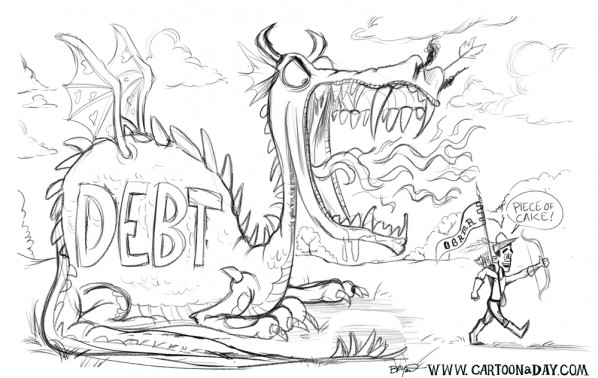 More Cartoons Like This:
President Obama and National Debt Cartoon. Debt is depicted as a fire breathing dragon.