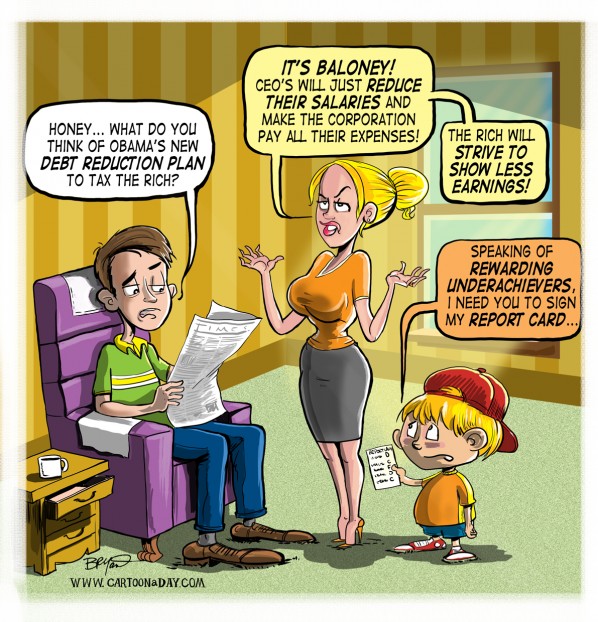 Obama Debt Reduction Plan Cartoon Family
DAD: "Honey…what do you think of Obama's new DEBT REDUCTION PLAN to tax the RIch?"
MOM: "It's BALONEY! CEO's will just reduce their salaries and make the corporation pay al their expenses! The Rich will strive to SHOW LESS EARNINGS!"
SON: "Speaking of rewarding Underachievers, I need you to sign my report card."
In case you haven't heard yet, President Obama has announced his Debt Reduction PLAN for the economic recovery of the U.S. The PLAN calls for the very RICH population to pay more of their 'Fair Share' in taxes.. Apparently, Obama feels it's wise to tell America's Highest $$$ Earners  that the Government has a claim on even more of what they earn. Talk about punishing Achievement.
More Cartoons Like This:
Inspiration:

A cartoon American Family discusses Obama's new Debt Plan and how it affects them. The son holds a failing report card.