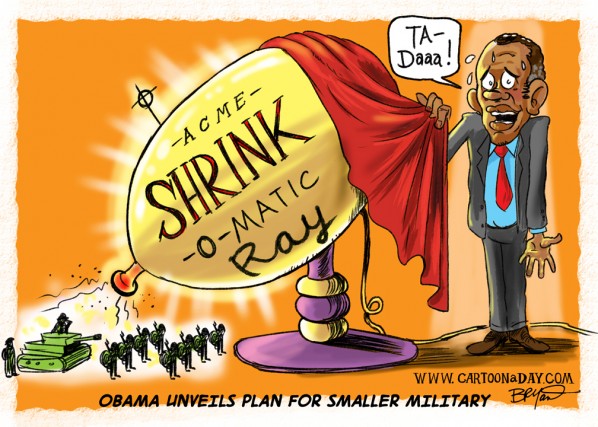 President Obama Unveils Military Reduction Plan
Obama has just released his 10 year plan to cut HUNDREDS of BILLIONS of dollars from military spending. The spending reduction will officially be $487 Billion over the next ten years, with an addition $500 Billion if Congress follows through. Hard to imagine we're currently Overspending by THAT MUCH. Billion is a number most citizens can't really wrap their heads around.
When I imagined drawing a Shrink-o-matic Ray gun, of course I imagined it was made by ACME.
Read the USA Today Story about it here.
More Cartoons Like This:
Political cartoon featuring Obama unveiling an ACME Shrink-o-matic machine. The Ray gun will shrink spending.