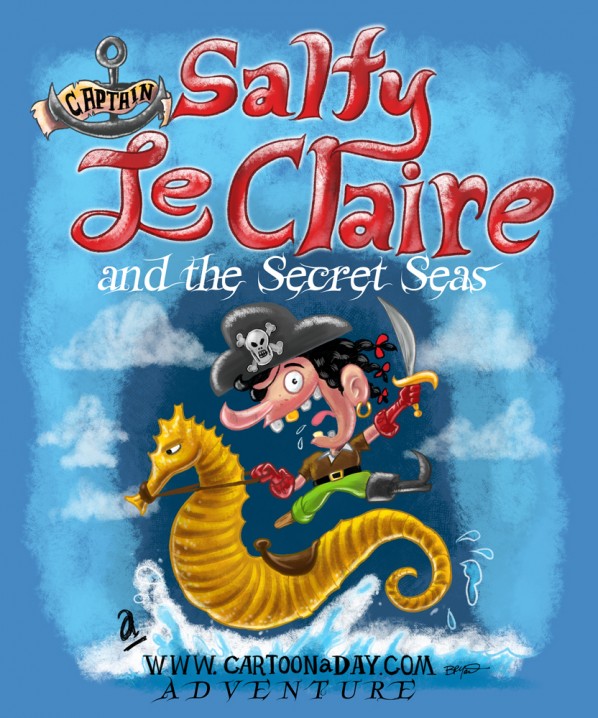 Children's Book Illustrator- Pirate Adventures
Today, instead of news, I thought I'd bust out a Children's book Illustration. Sometimes it's great to make sure something looks on paper like you imagine it in your head. Salty LeClaire just popped into my head yesterday and viola!
Salty LeClaire is a Fictional Pirate ( I just made him up) who can ride giant sea horses to his pirates booty. I'm sure this is just the beginning of ole Salty's adventures.
THis would make a great style for illustrating a Children's book.
Here's a color vaiation: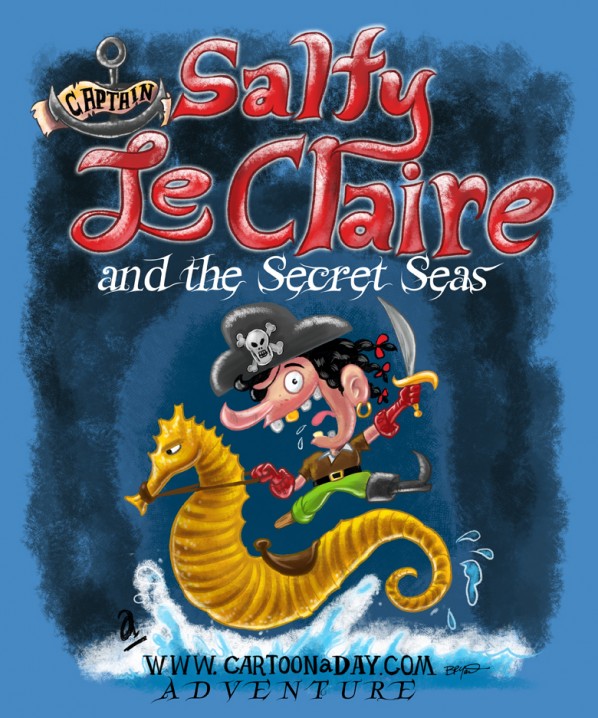 And finally, a Detail shot of the Children's Book Illustration.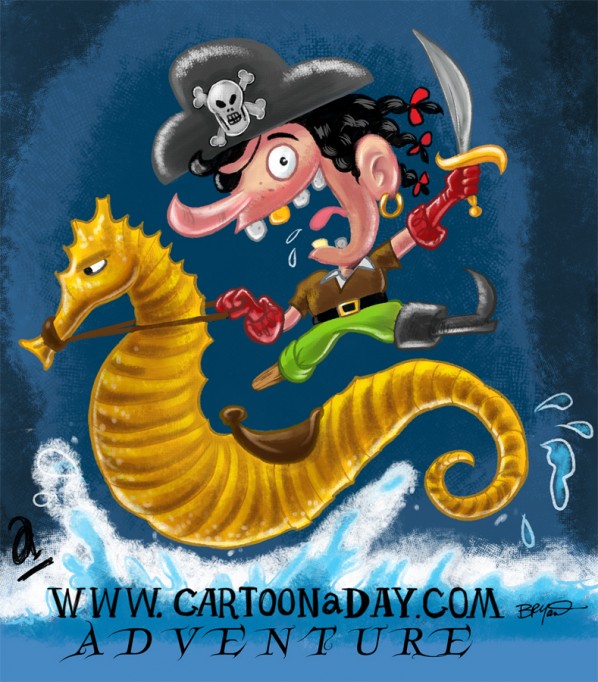 More Cartoons Like This:
A children's book themed cartoon of a Funny Pirate riding a seahorse.The Pirates' name is Salty LeClaire for kids!