City of Tomorrow-Futurism City
A little something I've been working on, brushing up on my Adobe Illustrator – vector skills. Included are several variation of the City of Tomorrow. Each generation literally builds on top of the older, someday taking to the skies.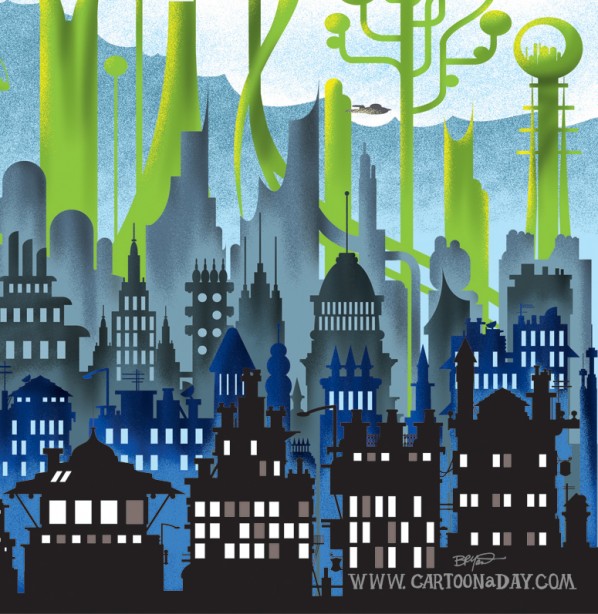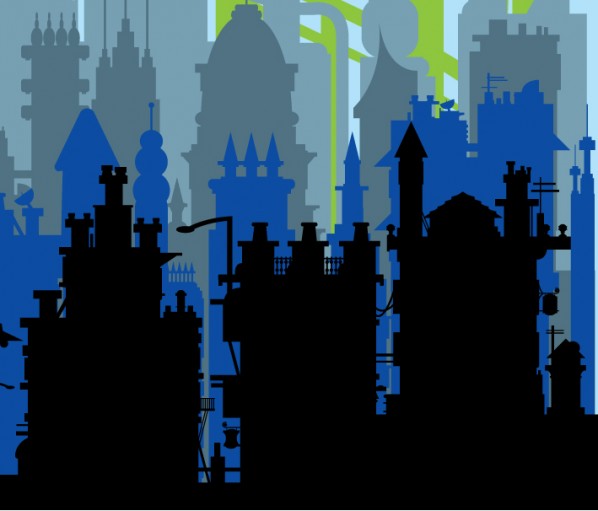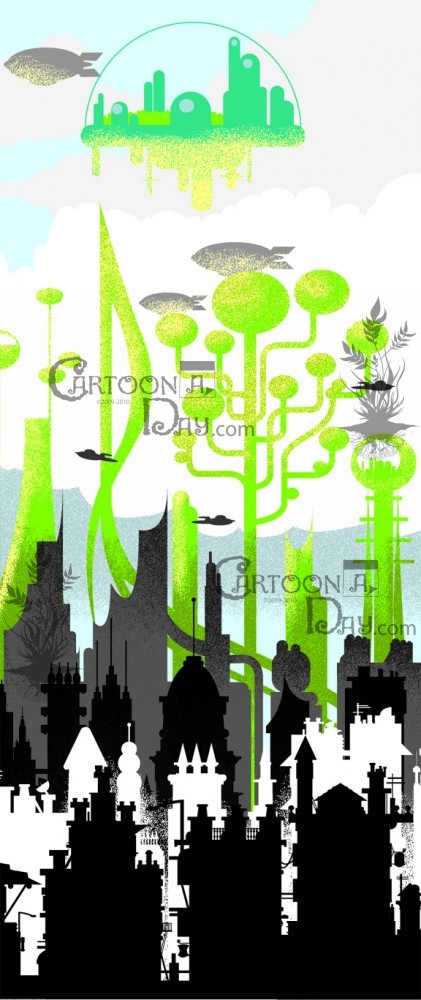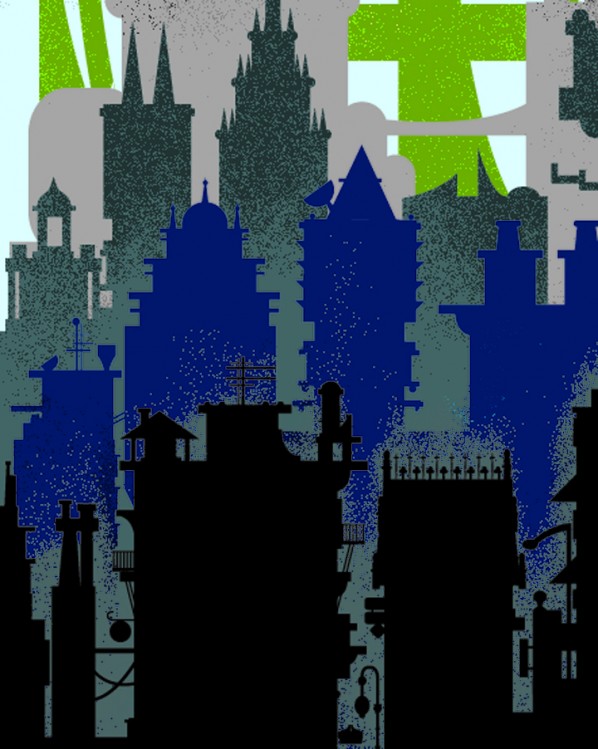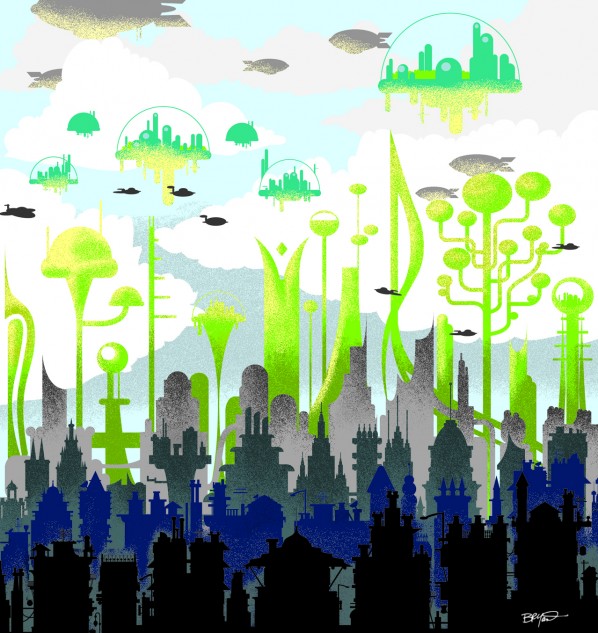 More Cartoons Like This:
A landscape illustration featuring a vision of the Future. This Futuristic scene depicts a growing city and flying platforms.