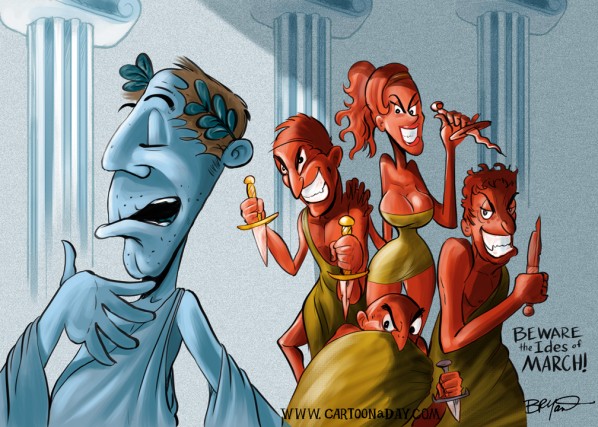 Beware the Ides of March-Julius Caesar
The Ides of March (Latin- Idus Martii) is what the Romans called the 15th of March. The lating word "Idus" means half division-when related to a month. The Ides of March is generally known for its historical significance. Roman Emperor Julius Caesar was repeatedly stabbed to death on March 15th, 44 B.C.
In this cartoon, a toga party of Roman men and women lurk behind the oblivious Julis Caesar who appears to be speaking as if in the Senate. The lurking mob bears daggers with intent to use them.
More Cartoons Like This:
Daily cartoon featuring the Ideas of March, Julius Caesar and an angry mob lurking in the background.The Idea of March occur on March 15th.
Time:

120 Minutes