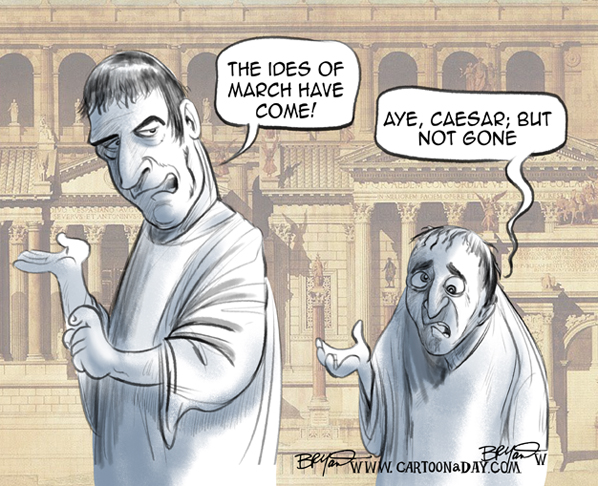 Beware the Ides Of March
Ever hear the phrase" Beware the Ides of March"? Dating back to the Roman era, "ides" signified the middle of any month. The Roman calendar also started as March being the first month of the year. Many associate the middle of March as a season of dangerously high winds before the spring showers.
But most importantly, Emperor Julius Caesar was assassinated during the Ides of March.
According to a greek historian, a seer warned Caesar that harm would befall him no later than the Ides of March. According to legend, Caesar was on his way to the Theater and passed the seer. Caesar joked : The Ides of March have come," feeling that the prophecy was false; while the seer replied, "Aye Caesar; but not gone."
Caesar was then promptly stabbed to death nearby by Roman Senators, led by Junius Brutus.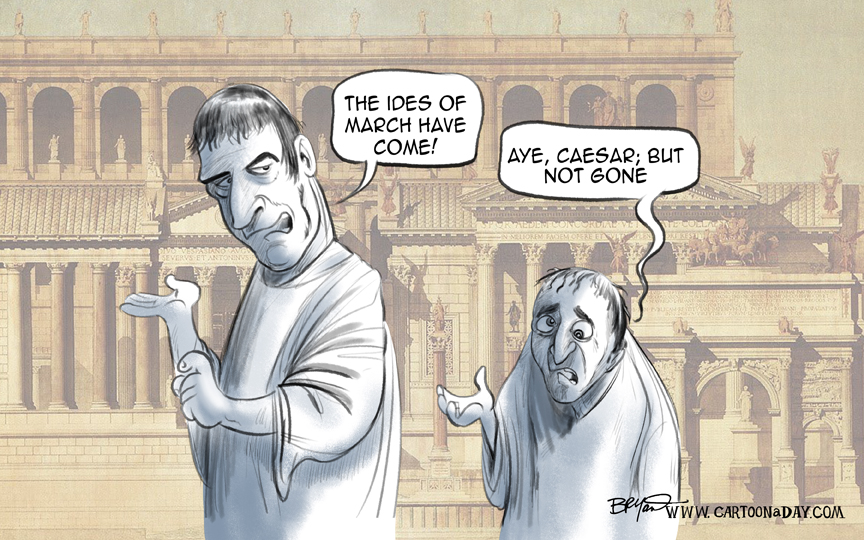 More Cartoons Like This: