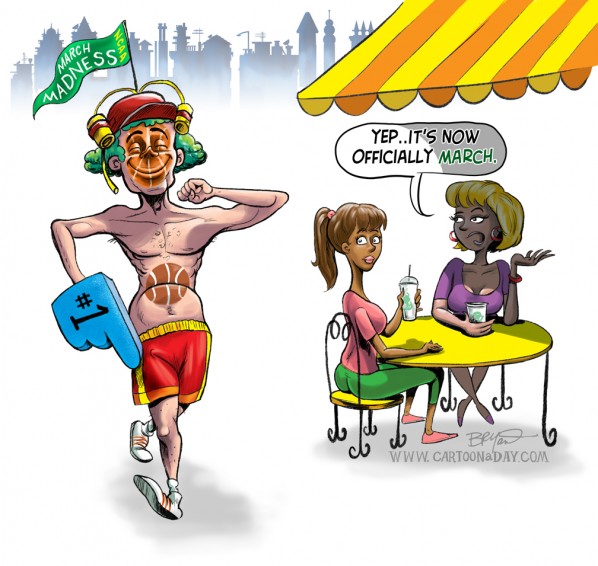 March Madness Begins-March Officially Here
March Madness is upon us with 68 NCAA Basketball teams slugging it out to be the best. So if you encounter a March Madness basketball fan on the street, don't be alarmed.
And for the Super-fans, here's an enlarged (actual size) Closeup of the March Madness Fan strutting his stuff.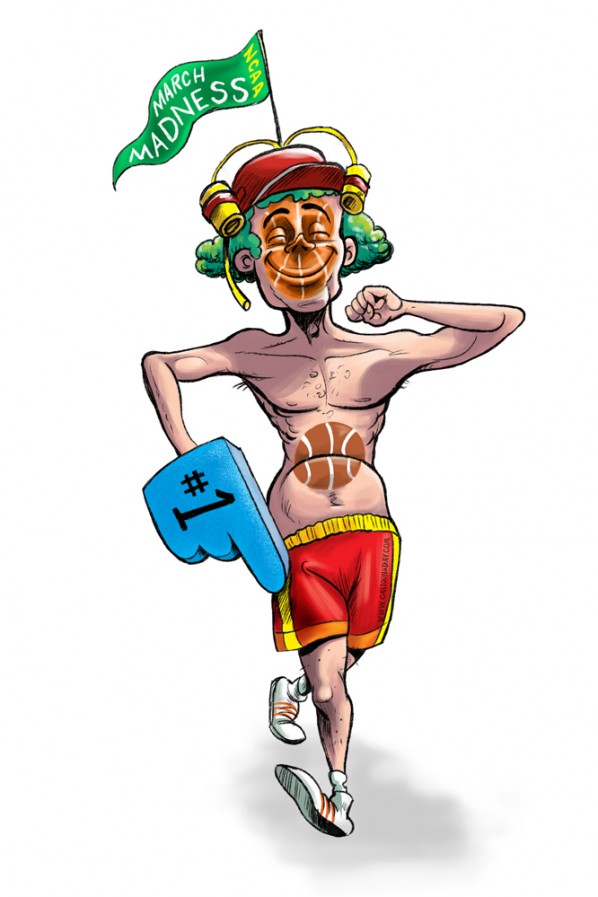 More Cartoons Like This:
A cartoon featuring an excited March Madness Basketball fan walking past a coffe shop. Nearby women talk about the fan.