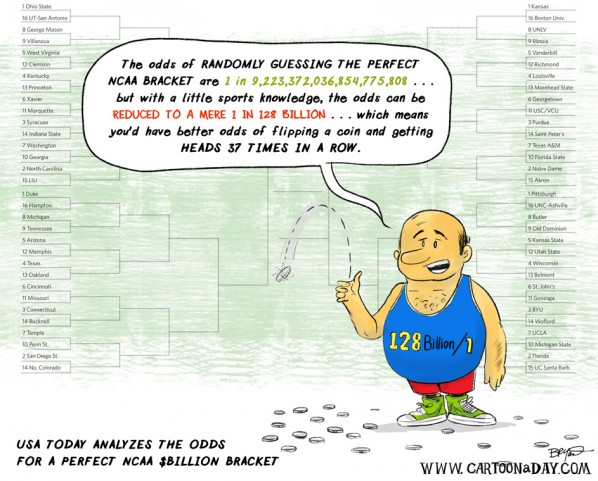 Odds of Winning Perfect NCAA Bracket
Warren Buffett and Quicken Loans are offering $1Billion (One Billion Dollars) to anyone who can predict the perfect March Madness NCAA Bracket before hand.
For those of you who see $$$ in their eyes and an easy buck, USA offers up these calculated odds.
The odds of randomly guessing the perfect NCAA bracket are 1 in 9,223,372,036,854,775,808…but with a little sports knowledge, the odds can be reduced to a mere 1 in 128 billion… which means you'd have better odds of flipping a coin and getting heads 37 times in a row.
More Cartoons Like This: