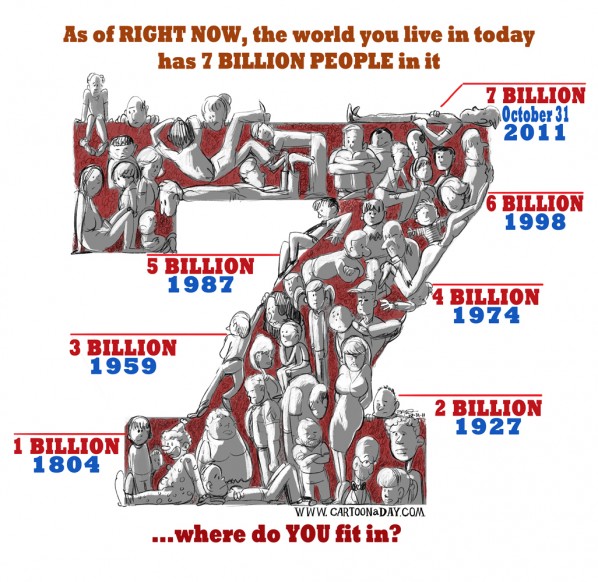 World Population Hits 7 Billion Cartoons
I know today is Halloween, but bigger issues are afoot. As of today, the World's population has reached 7 Billion people. That's SEVEN-BILLION. It's a hard number to wrap your head around, so here's a couple factoids:
• We've added 3.5 BILLION people to the global population in just the last 40 years.
• 3 BILLION more people are expected to swell the population by 2100.
• The population is growing at the most rapid pace in history.
• In 1996 we had 6 Billion People.
Here's a closeup of the 7 Billion People illustration, for the cartoon fans.
More Cartoons Like This:
An Illustrated 7 Billion people cartoon demonstrates over the years the growing population of the Earth.