Sunday Sketchbook Landscapes
Does 2 Sundays in a row constitute tradition? Beats me but I'll shoot for a 3rd. Today I bring scans of my pocket moleskine sketchbook that I never leave the home without. In actuality, I never go far without my portable art store as well.
Here's a couple sketchbook landscapes, and a cloudy scene with Supergirl.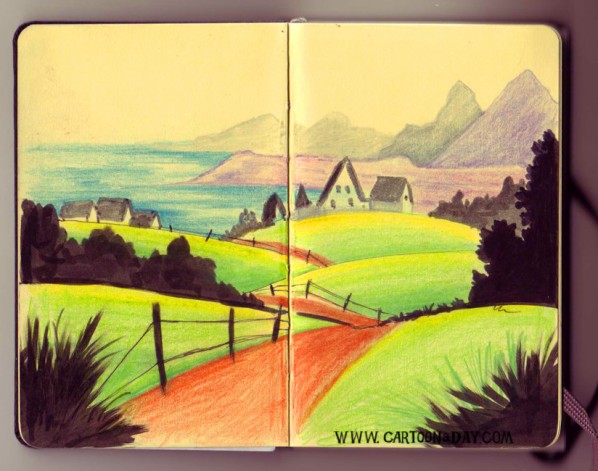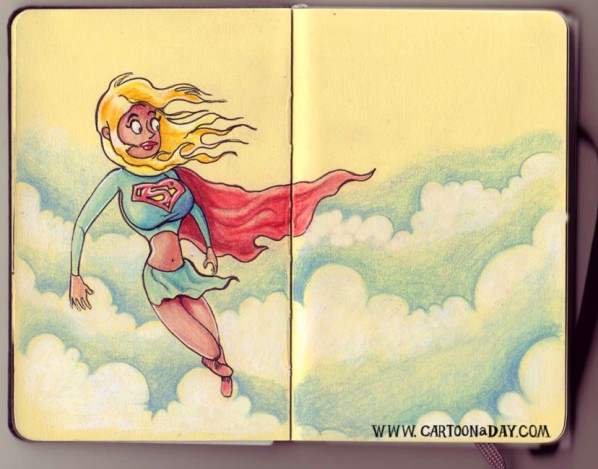 More Cartoons Like This:
Sketches from a pocket sketchbook of colorful landscapes. Supergirl is also included.