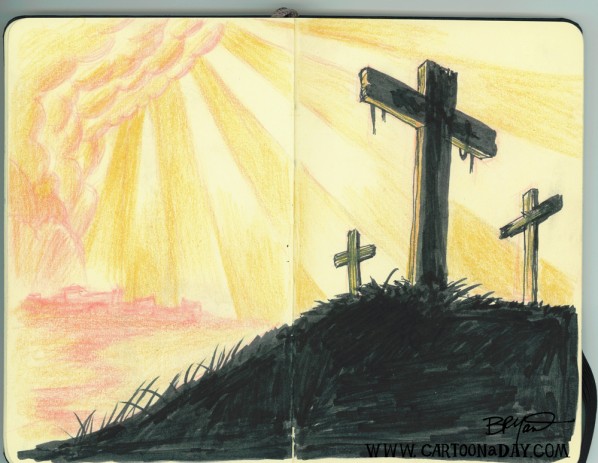 Happy Sunday Sketchbook Crosses
While attending church and considering taking a break from the 24/7 cartooning aspect of my life top make more room for family, it occurred to me that I am only a Steward of God's incredible gift of illustration. So instead of taking the day of Sunday OFF of cartooning, I consider using that day to shepherd others into walking with the Lord. You comments are more than welcome.
More Cartoons Like This:
Shepherding Christians by offering a Sunday themed Sunday cartoon.