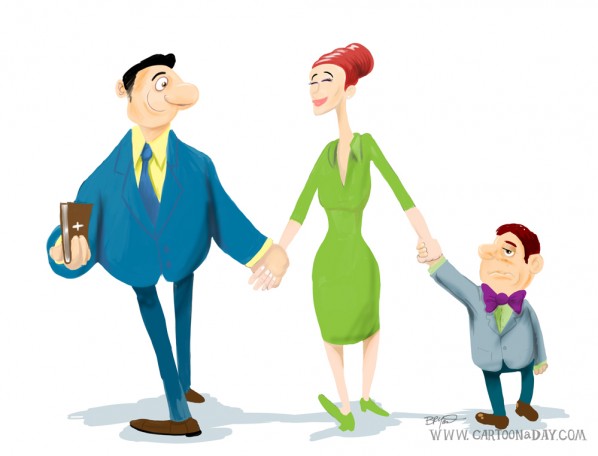 Happy-Sunday-Churchgoers-Cartoon
It's Sunday and time to reflect on your week, your life, and prepare for the coming week. For many, Sunday is a day of worship and joy. This happy family could also be on their way to the State Fair if not for the Bible in Dad's hands.  So whatever your denomination, faith, or belief system, remember…no one in this world will ever care for you or about you as much as your family.  God bless!
More Cartoons Like This:
A mostly happy family appears to either be way to or away from Sunday Church services, holding hands. Pictured are Mom, Dad, and Son.