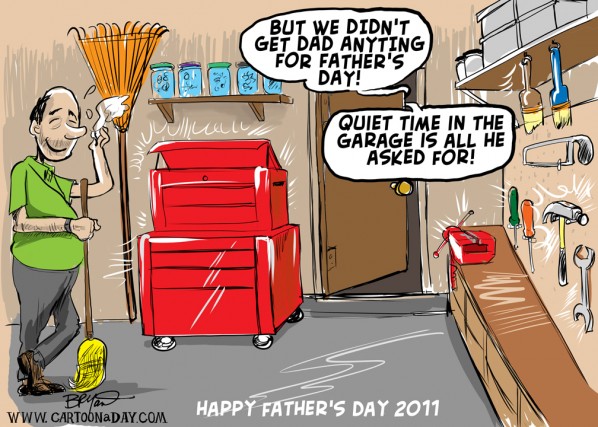 Happy Father's Day 2011 Cartoon
"But we didn't get Dad anything for Father's Day!"
"Quiet time in the Garage is all he asked for!"
Hey kids, Father's Day is around the corner ( June 19th) so be prepared to honor thy Father. Without Dads, you kids wouldn't exist. And there are good Dads, Great Dads, and not-so-great Dads. Father's Day might be a time to reinforce how you feel about Pop, or maybe mend a fence or two.  And for a gift, give him something HE wants, not something YOU want to give. Cheers!
More Cartoons Like This:
Inspiration:

A Father's Day 2011 cartoon showing Dad enjoying some quiet time in the Garage. Some Dads love organizing their tool collection.