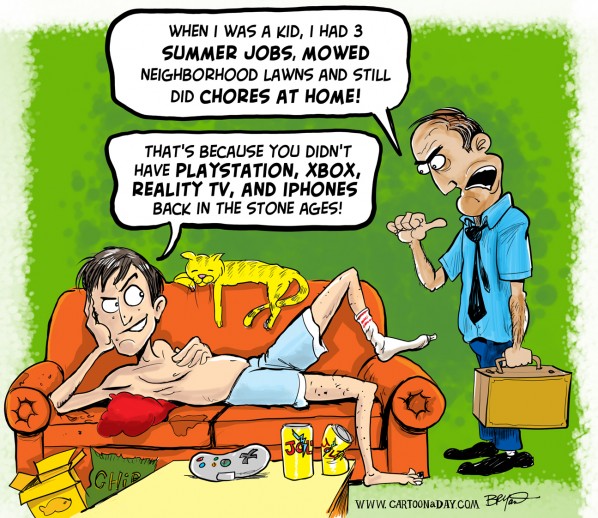 Summer Vacation and Lazy Teenagers Are Here
"When I was a kid, I had 3 summer jobs,
mowed neighborhood lawns and still
did chores at home!"
"That's because you didn't have
playstation, xbox, reality tv,
and iphones- back in the stone ages!"
I read a report recently stating that 26% of America's teens were unemployed. That number sounds high to some people, but low to me. Most teens should be seeking gainful employment during their formative years to understand and build work ethics that will ready them for permanent future jobs. As a teen, it's easy and even understood you'll make more mistakes at a job than older employees. Now is the time to practice and get the lessons learned early. Employers are a lot less forgiving, the older you get.
More Cartoons Like This:
Inspiration:

A cartoon a day featuring Dad coming home from work to find his teenager on the couch. The teenager argues the virtue of summer vacation.