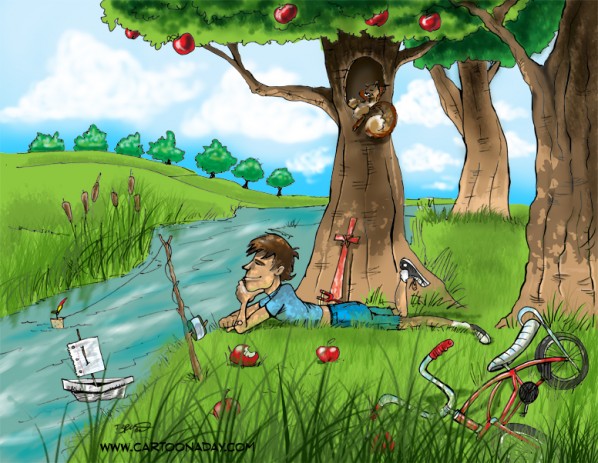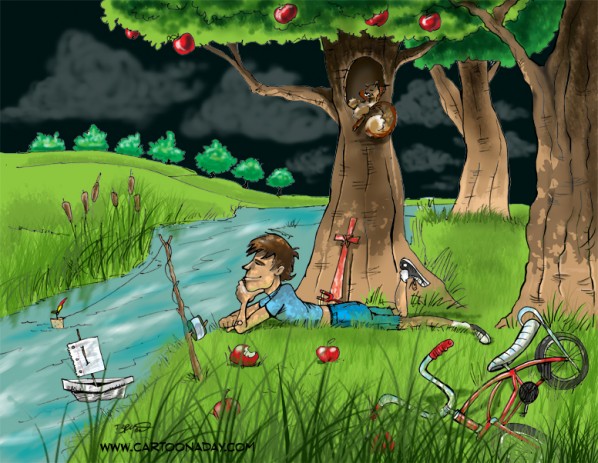 Lazy Summer Days
Summer is here (In Vegas) and as we hit triple digits, I find myself thinking back at lazy, midwest summers near the creek. Here's a simple illustration of me as a kid. Enjoy.
More Cartoons Like This:
Two illustrations of a boy happily lying near a stream. He's under an apple tree and his bike lay nearby.
Inspiration:

Inspired by lazy summer days as a boy, Schwinn Stingray bike, and apple trees.