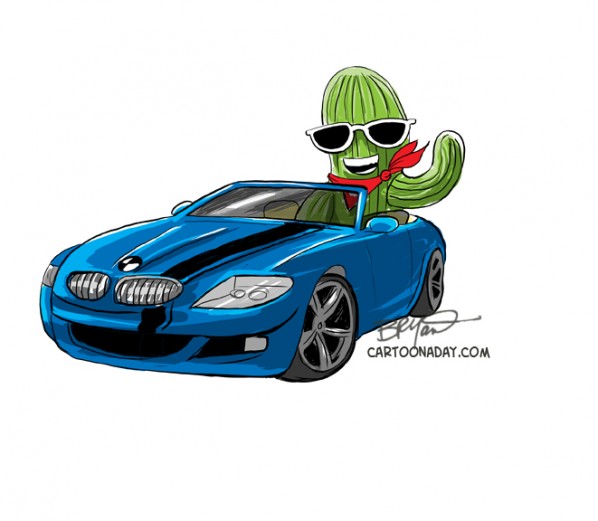 Client Cartoon-Cactus Driving BMW
FOr today, I'm showing you a peek behind the curtain at a fun client cartoon. This client's original logo was a simple cactus wearing oversized sunglasses. The client wanted a new logo, somehow working in a BMW (the client does high-end window tinting). I sent him, as I send all clients, a rough sketch for comments. He loved the direction, but gave me some feedback. I sent one more draft which he flipped over. The next day I had the final logo illustration done. I absolutely love clients who know what they want.
More Cartoons Like This:
Inspiration:

A logo design from Las Vegas Logo Designer Bryant Arnold for a local company. The cartoon shows rough and final logos.