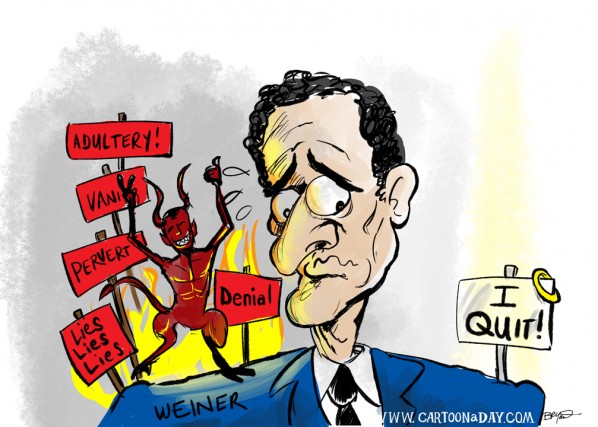 Weinergate Isn't Losing Steam-Rep Weiner gets Bad Counsel
Rep Anthony Weiner is still in the news, refusing to step down as the Sexting Congressman. As id Americans weren't cynical enough about politicians, thanks a bunch Weiner.
More Cartoons Like This:
Inspiration:

Political cartoon featuring Congressman Anthony Weiner. The Devil is on one shoulder and the Angel is missing from the other.