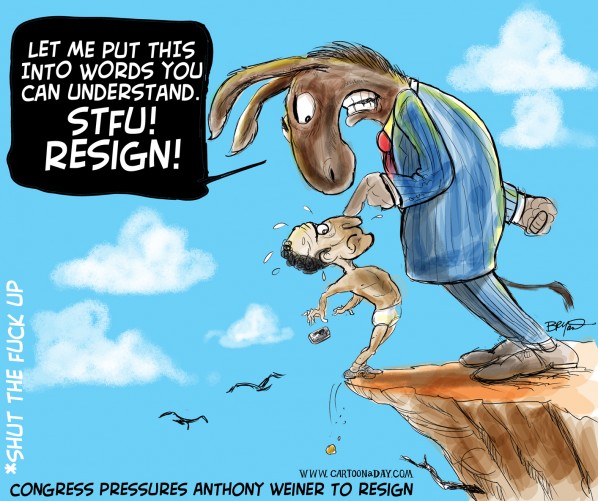 Congressman Anthony Weiner Resigns with Pressure from Democrats
"Let me put this into words you can understand. STFU! RESIGN!"
Congressman Anthony Weiner just announced his resignation, finally. Pressure from the Democratic party ultimately pushed Weiner over the edge. Weiner thought his track record and passion for office would keep him in Congress after he got caught Sexting with women other than his wife.
More Cartoons Like This:
Inspiration:

Congressman Anthony Weiner stands on the edge of a cliff. Democrats pressure Weiner to resign.