Family of the Future-Retro Futurism Illustration
What will the family of tomorrow look like? In the case of my current vision, we will each own a family plot of land, on a floating asteroid in the vastness of space, protected by a glassy dome. The nuclear family is fission-powered! In the scene, Dad (who works at Cartoonaday.com) is off to work, or a meeting, or his daily errands. Mom and the kids wave and bid a fond farewell. He's thinking green, since the family jet car is in the car park, and the shuttle is on the way to his doorstep.
And a closeup of some of the detail in the Future Family illustration: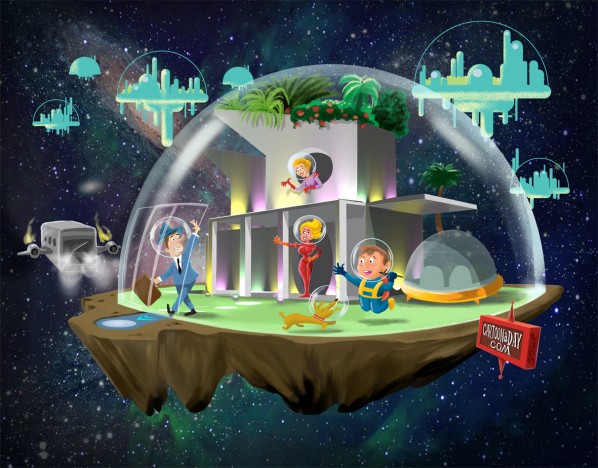 And here are some previous "Drafts" of the Future Family (Family of Tomorrow)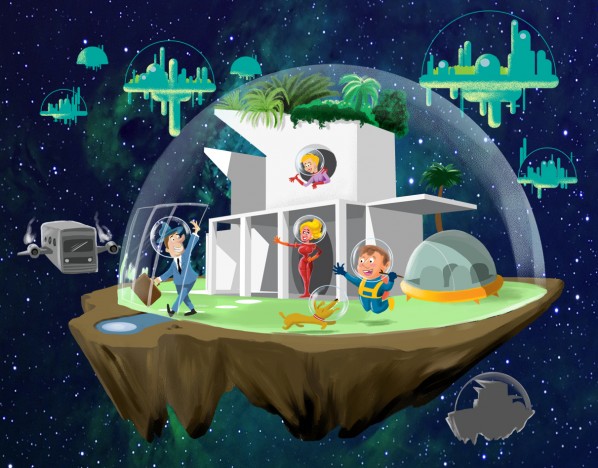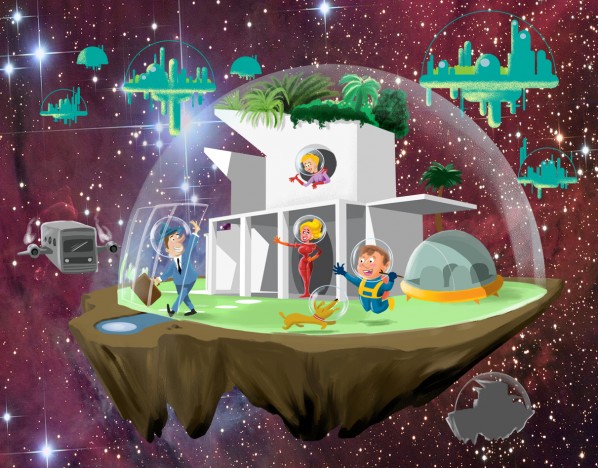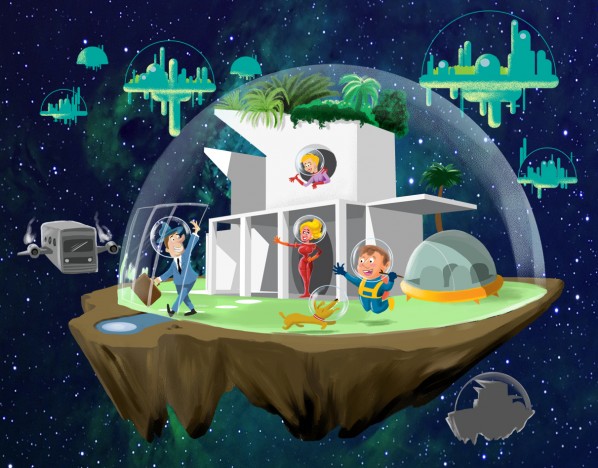 And Finally, the original sketch where it all started of the Retro-Futurism Family of Tomorrow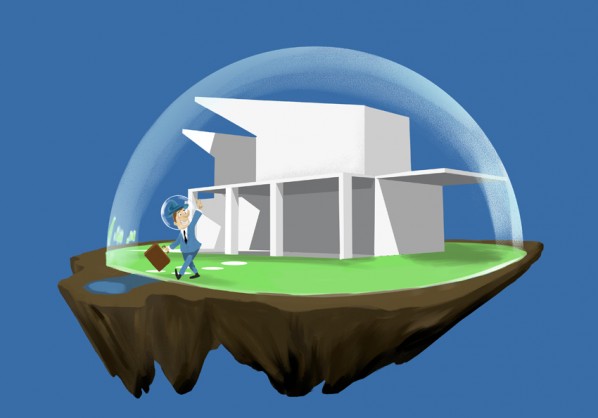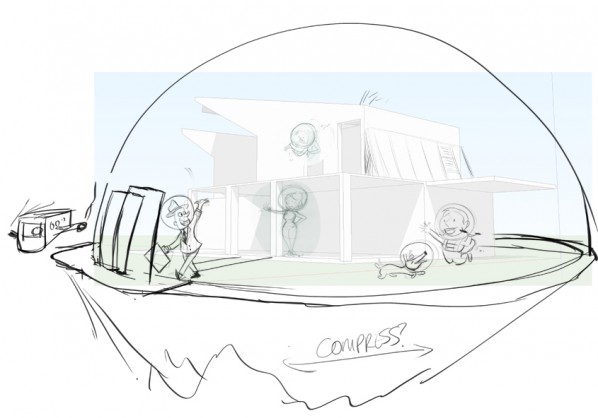 More Cartoons Like This:
A retro-futurism look at the future of what family life could be like, living on your own asteroid.