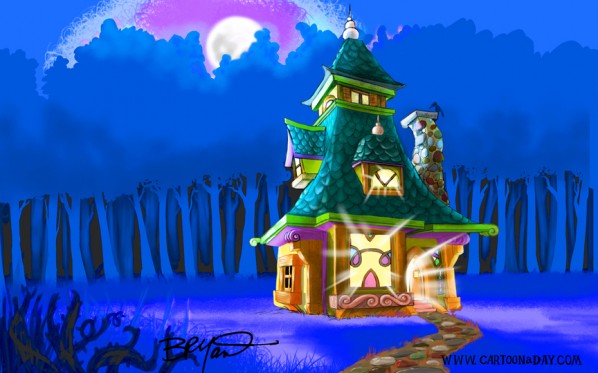 Fantasy Storybook House Illustration
It's Sunday and time for a break from the News. This childrens book house idea was just a doodle that I kept doodling. It was actually inspired by something I saw in World of Warcraft.
And here's a variation in color that changes the theme quite a bit.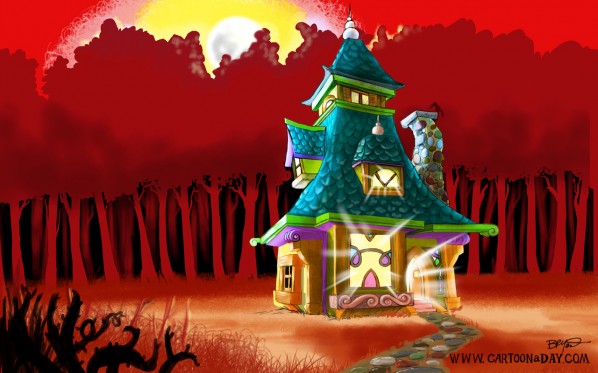 More Cartoons Like This:
A painted illustration of a Storybook house. The house is reminiscent of a gingerbread house in the woods.