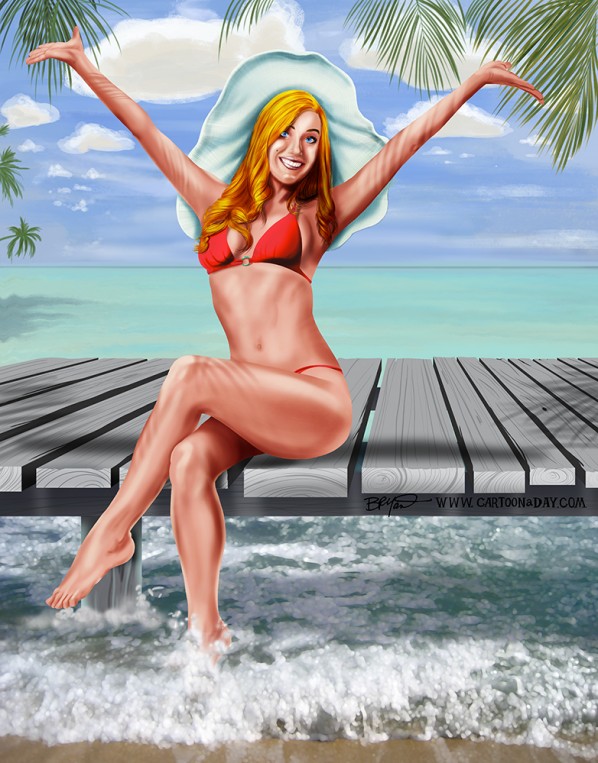 Beach Fun Pin Up Illustration
Summer is nearly here, and the weather in your area may already show it. Tomorrow's forecast here in Las Vegas is 100 degrees ( first for this year). Today's summertime beach babe was inspired by the weather. Like many, I consider myself 'solar-powered' and am most productive and inspired when it's summertime.
And here's a close-up for my art friends. The lines in the hat are a rake brush I made specifically for this purpose, in a bout 2 minutes. It's just a row of dots, set for directional flow.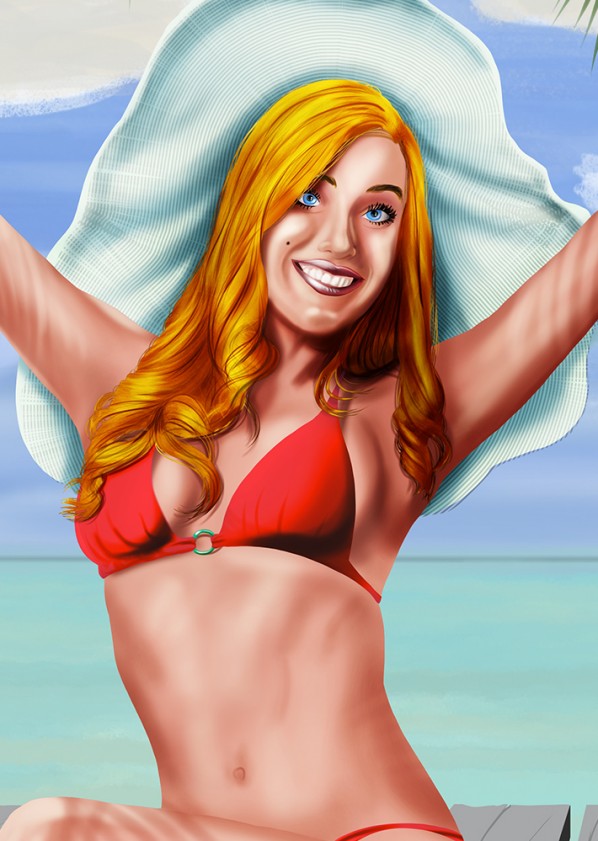 And ta-da, the original sketch.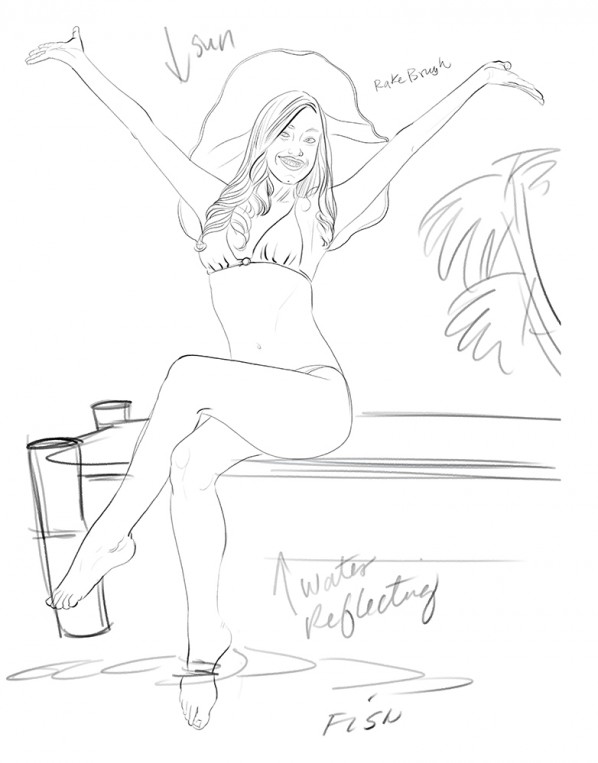 More Cartoons Like This: