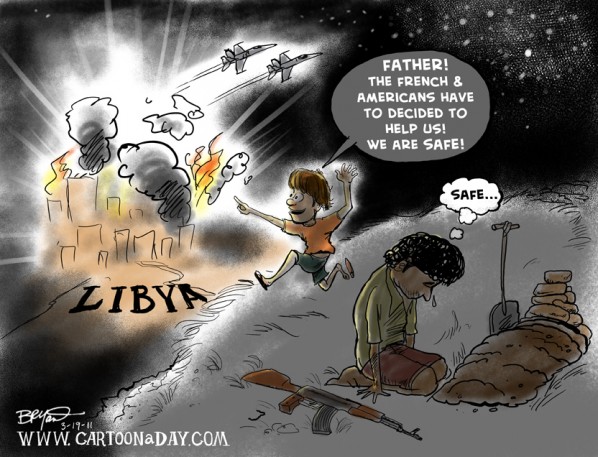 War Begins in Libya Cartoon
The U.S. and France, and all the allied forces who have chosen to enforce the United Nations Resolution for a No-Fly Zone over Libya have begun air strikes against military targets under Gaddafi's command.  The Libyan people have suffered enough, it seems, for the World to take action.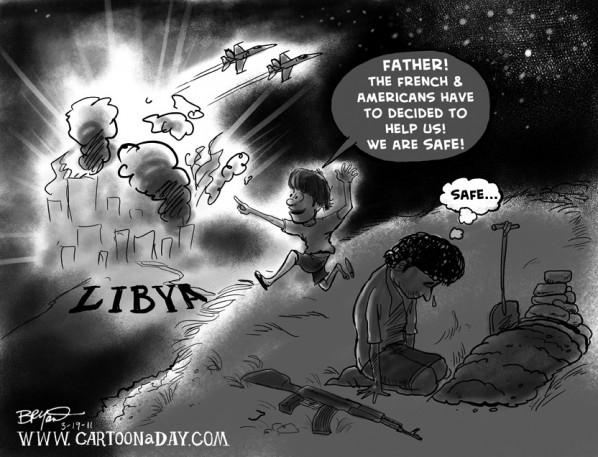 More Cartoons Like This:
Inspiration:

Political Cartoon of current news of U.S. Military Strikes against Gaddafi. The people of Libya Suffer.