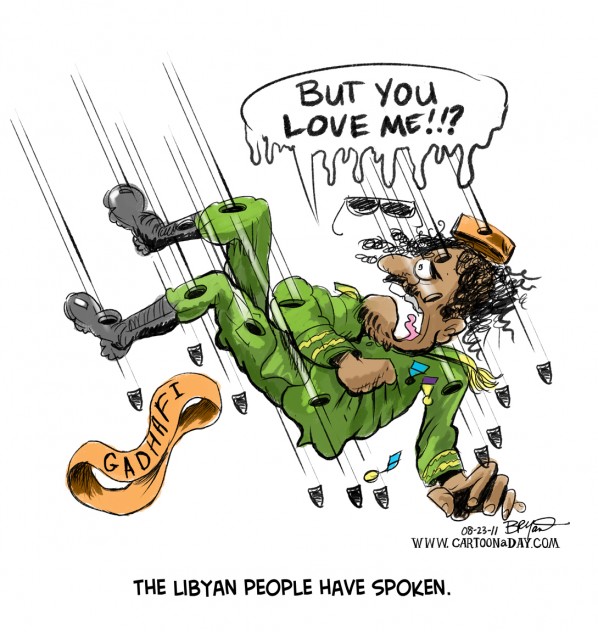 Gaddafi's Future is Clear, But not Lengthy
"They Libyan People Have Spoken."
As I sit and draw this morning's political cartoon, Libyan forces along with NATO support have surrounded and entered Gaddafi's compound in Tripoli. Today will be another historic day as yet another tyrannical despot is overthrown, and possibly killed. I don't care one whit about Gaddafi, but I do care about the Libyan people. I wish the best possible outcome for them.
More Cartoons Like This:
Daily cartoon featuring Gaddafi being shot, and overthrown by the Libyan people. Another dictator bites the dust.