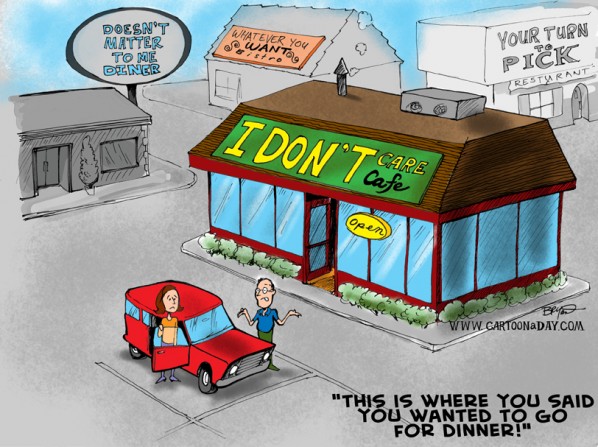 I Don't Care Cafe – Dinner Cartoon
"This is where you said you wanted to go for Dinner!"
This ever happen to you?
"Where do you want to eat tonight?"
"For What?"
"For dinner."
"Oh, I don't care."
"Doesn't Matter to me."
"Whatever you want."
"Your turn to Pick"
And here's a fun, nighttime version of the "I Don't Care Cafe" cartoon.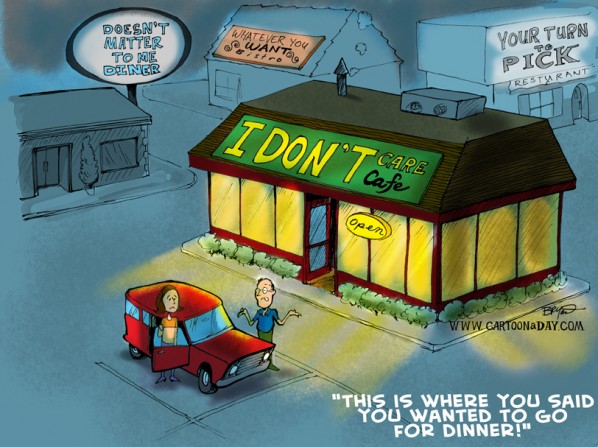 More Cartoons Like This:
Inspiration:

Funny cartoon about deciding what to eat for dinner. A cartoon husband and wife debate where to eat.