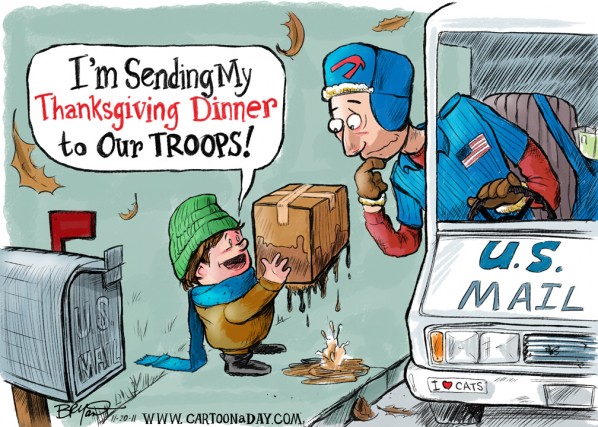 Thanksgiving Dinner for Our Troops Overseas Cartoon
"I'm sending my Thanksgiving Dinner to OUR TROOPS!"
I don't recommend sending cooked food to our American Troops overseas, but there ARE things you can send for the holidays. A brief Google search led me to these seemingly reputable Care Package websites: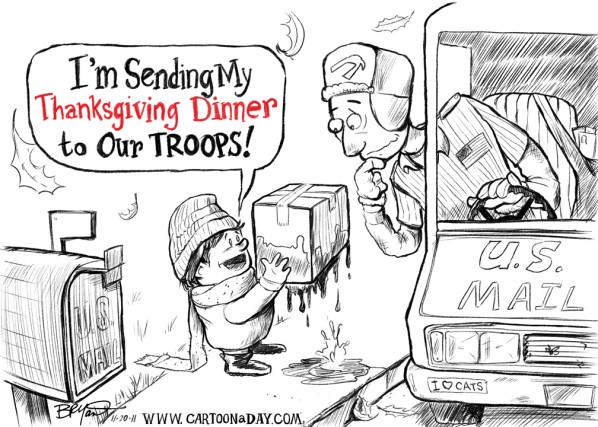 More Cartoons Like This:
A cute Thanksgiving cartoon kid wishes to send his Thanksgiving dinner to U.S. Troops overseas. Holidays can come to troops wherever they are.