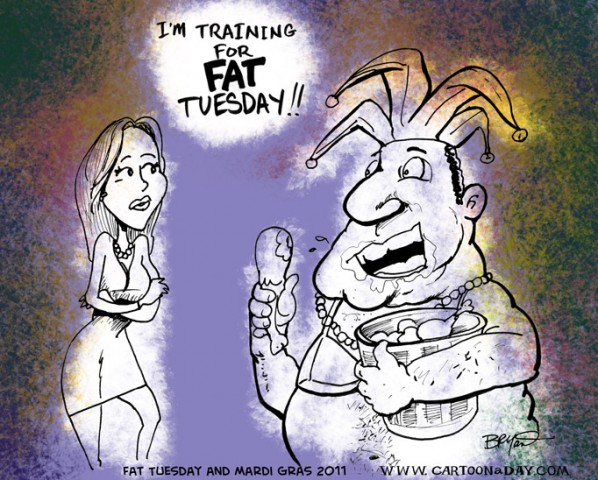 Fat Tuesday Training-Mardi Gras 2011
For those who don't know, the festival of Mardi Gras got underway this weekend. Saturday was rained out with downpours, but Sunday and today have had cooperative weather. All this leads up to tomorrow- FAT TUESDAY. Want to know where the term Fat Tuesday comes from? Here's a link.
More Cartoons Like This:
Inspiration:

Funny cartoon man holding bucket of chicken legs. The man speaks to a cute woman about Mardi Gras 2011 and Fat Tuesday training.