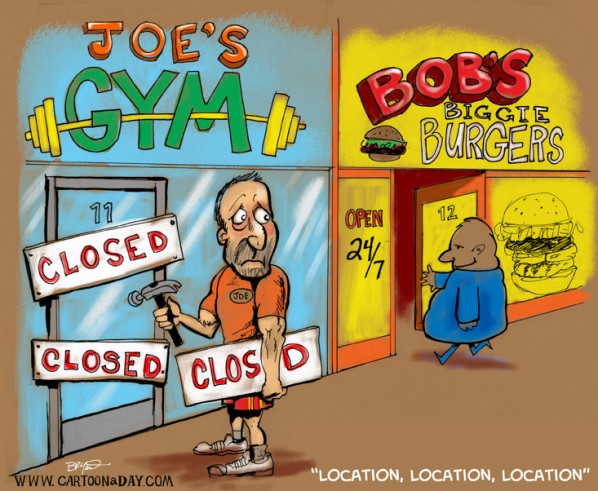 Location-Location-Location-Business Closes
This cartoon makes it clear what Real Estate agents mean when they say owning and operating a business largely depends on Location, location, location. This cartoon, also honors today for another reason. "Fat Tuesday".
More Cartoons Like This:
Inspiration:

Cartoon scene of a man closing his business. The cartoon man's business is poorly located next to a fast food restaurant.