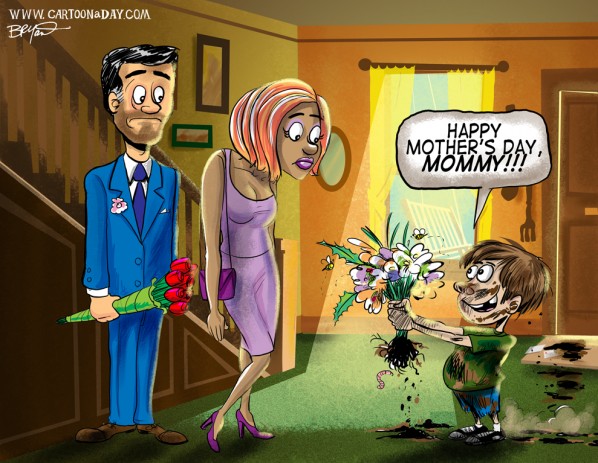 Happy Mothers Day 2011 Cartoon
It's here again already, Mother's Day 2011 is this Sunday, May 8th. I'm posting the Happy Mother's day cartoon on SATURDAY to give you a heads up, not to FORGET your Mom today. Heck, you can even send her this link to let her know you're thinking of her. Don't forget, tomorrow is Mother's Day 2011!!!!
Below is a Happy Mother's Day black and white cartoon version you can print and color yourself. Don't yo just love arts and crafts!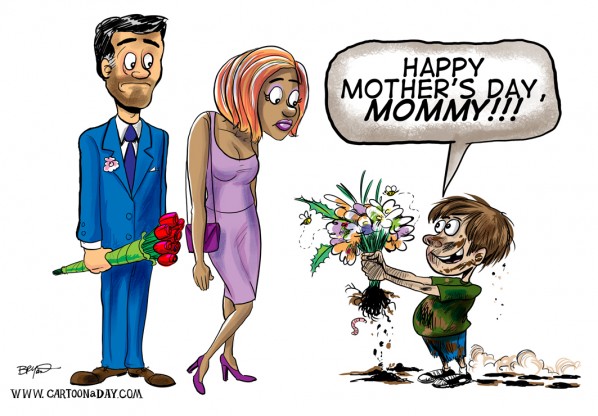 Happy Mothers Day 2011 Cartoon  Black and White
More Cartoons Like This:
Happy Mothers Day Cartoon featuring a Mother and Father confronting a little boy. The Boy holds a bouquet of picked flowers.
Inspiration:

Inspired by Mothers Day 2011
Process:

Sketched in Photoshop using a Wacom Modbook