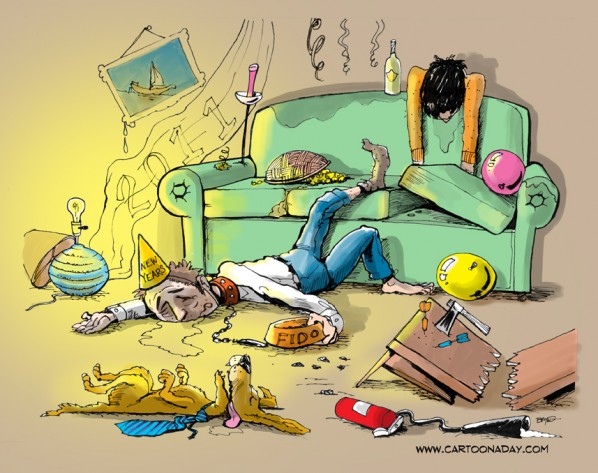 Happy New Year 2011 Hangover
If this was the type of epic night you might have had, you won't be reading this until tomorrow. But like so many starting the year with a hangover, I suppose it can only mean the year can only get better. Cheers!
More Cartoons Like This:
Inspiration:

The morning cartoon aftermath of a New Year's party welcoming 2011. This cartoon could be you.