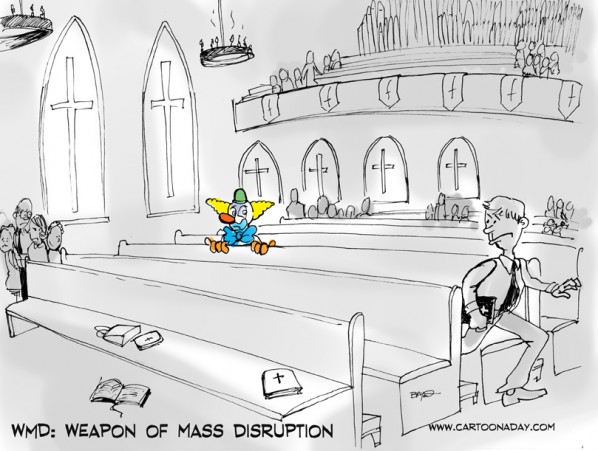 WMD: Weapon of Mass Disruption
I know, it's silly. But because it's Sunday, and because I was stuck trying to find humor in the tragic bombing of a Mass in Egypt, I tried a cartoon that would at least make one smile, if only briefly.
More Cartoons Like This:
A clown sits in the midst of a Mass in Church. The cartoon clown seems a disruption.