World's Best Political Cartoon . . .
Would be the proper title of this post if the scene actually made sense. As an exercise, I drew up all the standard icons and best Political cartoon tropes that came to mind, for one colossal cartoon. For the kids out there, here's the cast list, from left to right: Liberty Bell, Republican Elephant, Democratic Donkey, President Obama (Juggling Global Concerns, Firearms Policy, and Justice), The Statue of Liberty holding Tablet (July 4, 1776), Blind Justice, Uncle Sam in a Cast, (above: Inflation as a hot air balloon and a U.S. Military Jet on a collision course).
For my artist friends: Started with pencil and paper 17″ x 11″ bristol board. Pen: Quill dip pen, Prismacolor Premier Art Brush Marker, Stabilo Point 88 Fine felt tip pen. Scanned individually at 300dpi. Assembled and colored in Adobe Photoshop CS5. Dimensions 27″ x 14″.
The Best Political Cartoon Ever, Grayscale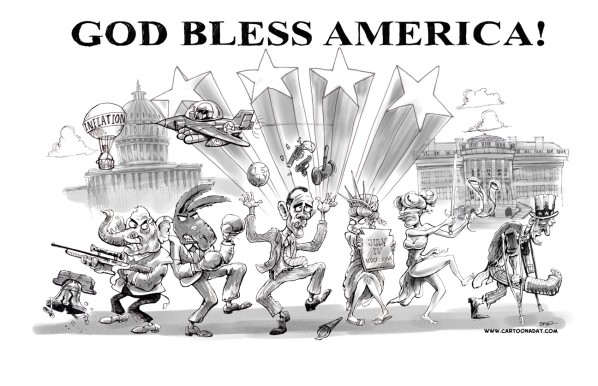 The World's Best Political Cartoon, Enlarged ( Republican Elephant )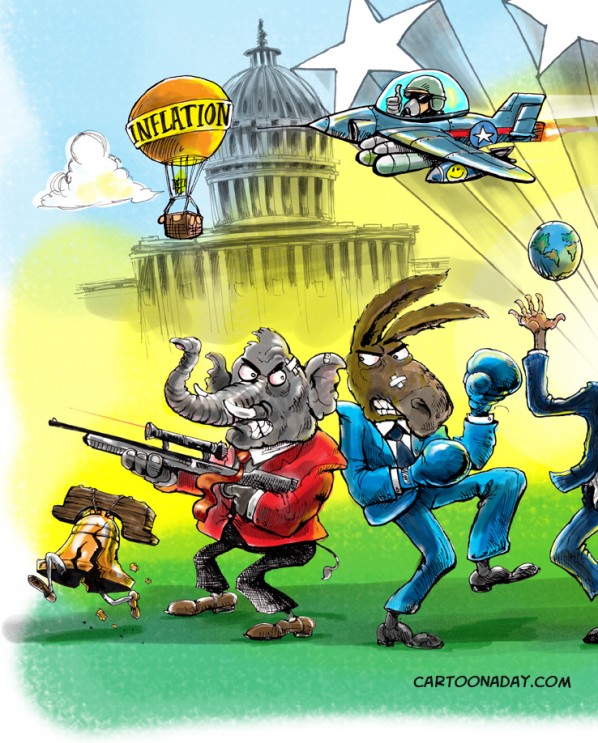 The World's Best Political Cartoon, Enlarged ( Democrat Donkey )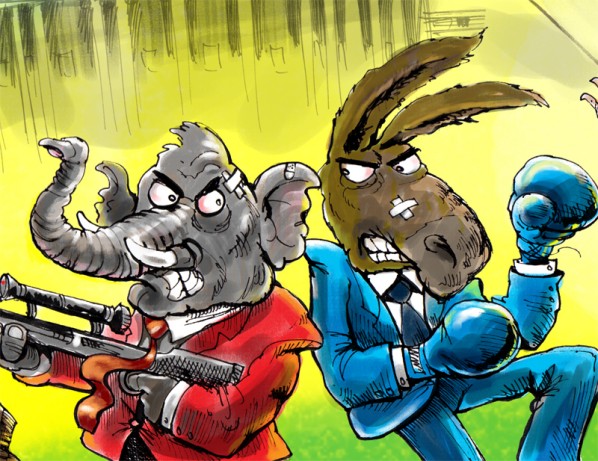 The World's Best Political Cartoon, Enlarged ( President Obama, Statue of Liberty, Lady Justice )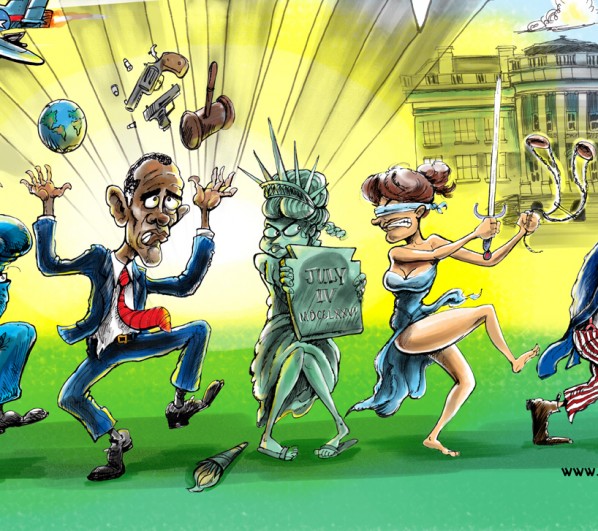 The World's Best Political Cartoon, Enlarged ( Uncle Sam )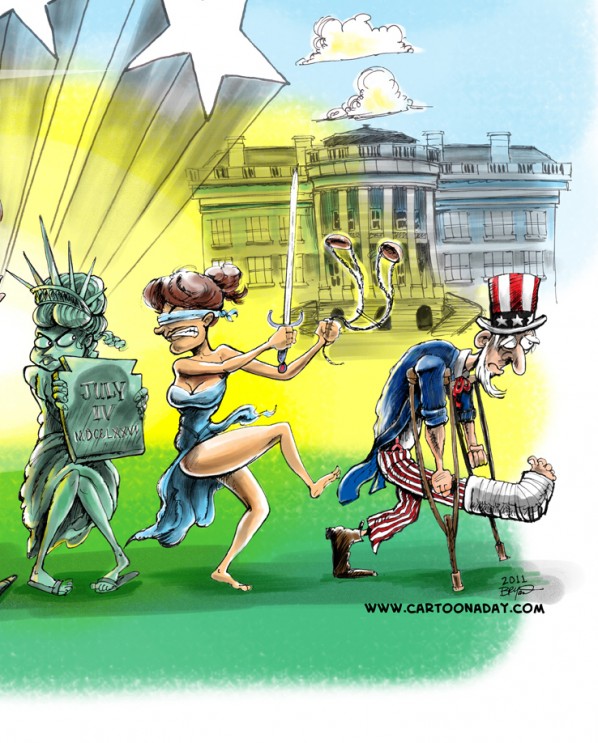 More Cartoons Like This:
Inspiration:

Political cartoon featuring many perfect political cartoon tropes and conventions. These elements contribute to the world's best political cartoon