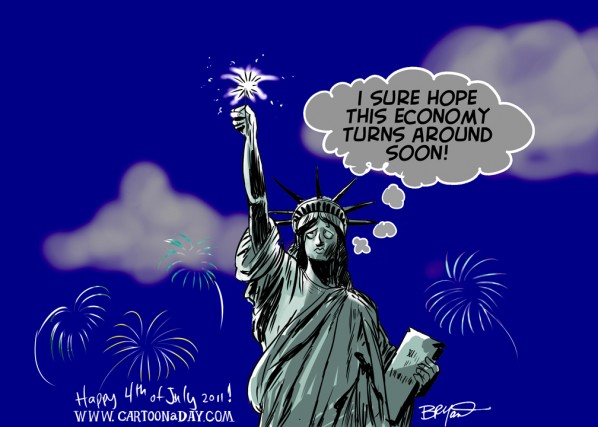 4th Of July 2011 Budget Cuts Statue of Liberty
"I sure hope this economy turns around soon"
Tomorrow is July 4th, Independence Day in America. The Statue of Liberty is holding high a sparkler instead of her customary torch due to budget cutbacks. We're all wondering when the economy is going to turn around.
More Cartoons Like This:
Inspiration:

A daily cartoon featuring the Statue of Liberty. She holds a sparkler on the 4th of July.