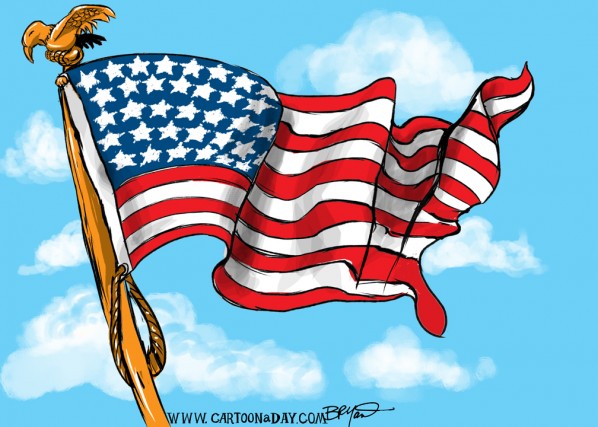 Happy Independence Day 2011 – Nation Shaped Flag
Today's supposed to be my day off, but Cartoon A Day never takes a day off. Here's my version of the possibly overused nation -shaped U.S. Flag. Happy 4th!
More Cartoons Like This:
Inspiration:

A daily cartoon featuring a waving Red White and blue U.S Flag. The Flag is U.S. shaped.