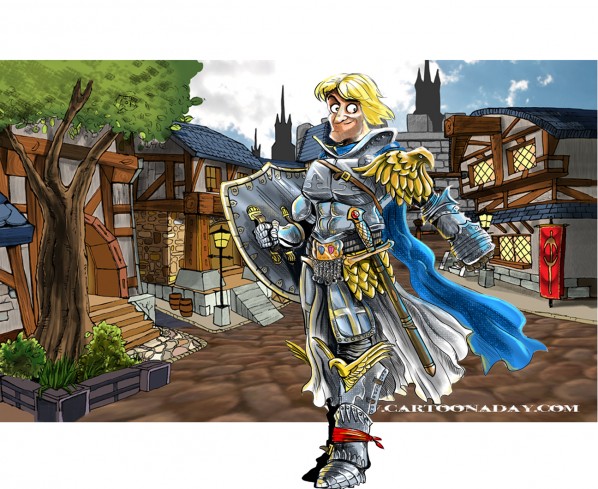 Warcraft Paladin in Stormwind Cartoon
Today's cartoon is a Paladin (Pally) strolling through Stormwind with a smile on his face. This is a rough draft of a series of commissioned World of Warcraft themed cartoons. Enjoy!
More Cartoons Like This:
Inspiration:

A daily cartoon featuring a fictional character as a Paladin strolling through a medieval town. The Town is called Stormwind.