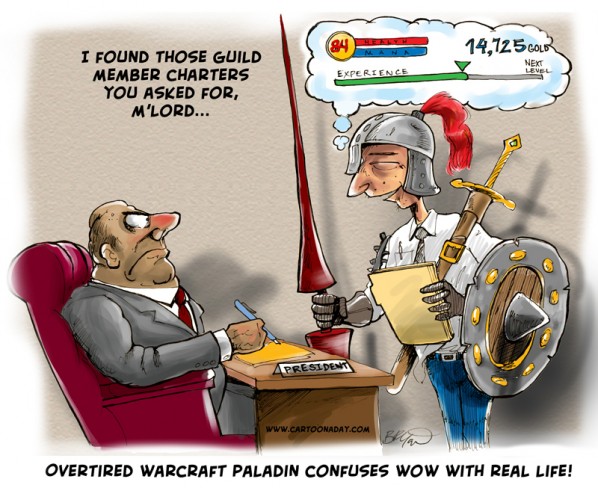 Warcraft Cataclysm Confusion
"I found those Guild Member Charters you asked for, M'Lord…"
Overtired Warcraft Paladin confuses WOW with Real Life.
World of Warcraft Cataclysm Expansion Drops tonight at Midnight and 15 million people are waiting with baited breath. Myself, I MAY play a minute or two… hehehe.
More Cartoons Like This:
A cartoon Paladin from Warcraft makes a mistake. His employer doesnt look happy.