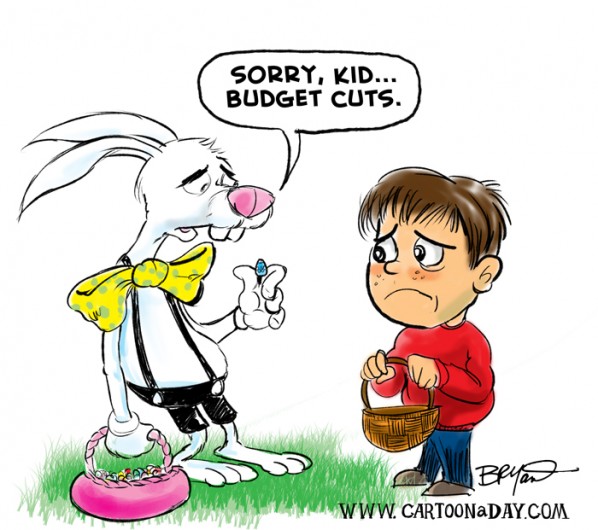 Easter Bunny Budget Cuts
"Sorry, Kid…budget cuts."
It must be coincidence the Easter Holiday falls in the same month as Tax time. Easter, of course, is the celebration of Christ's birth, while Federal income tax is the celebration of government (I guess).
More Cartoons Like This:
Inspiration:

Cute Easter cartoon featuring the Easter Bunny handing out Easter Eggs. The little boy looks sadly at the minuscule egg.