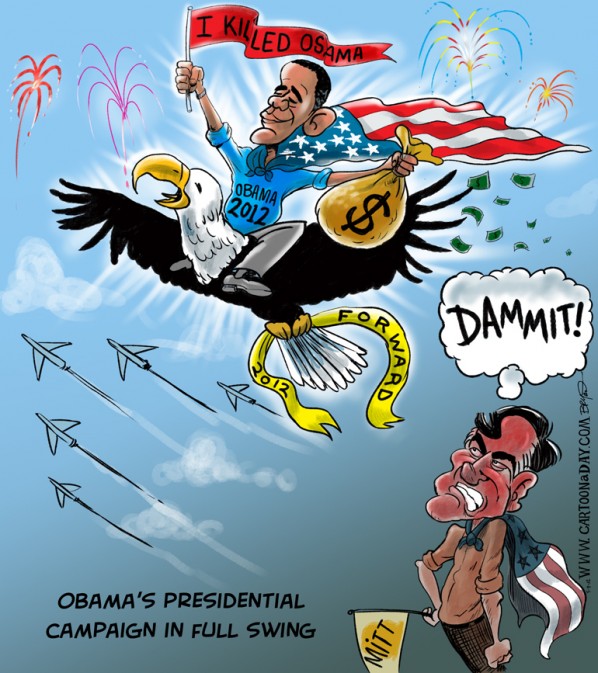 Obama's Presidential Campaign Political Cartoon
If you're new to the Presidential campaign ads, you'll be shocked to see the competitive ads on TV where each candidate slams the other. If you're NOT NEW to it, you're just counting the days until it's over.
In this scenario, President Obama rides an American bald eagle into the sky, bearing his slogan: Forward, while carting a flag emblazoned "I killed Osama" and tossing cash. Mitt Romney looks on as if he were behind in the race for President.
More Cartoons Like This:
A funny political cartoon featuring President Obama flying high over Mitt Romney. Romney is not pleased.