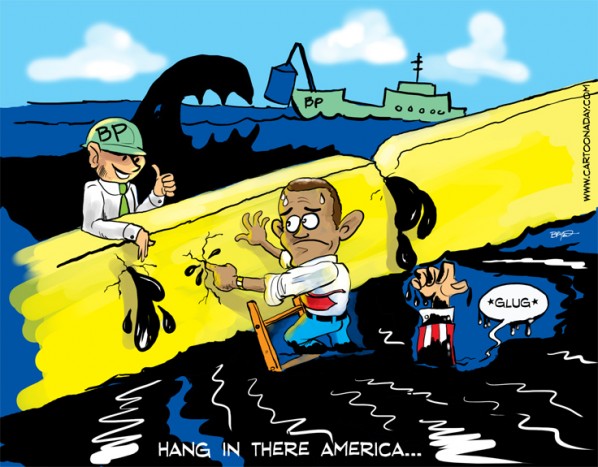 Presidential Oil Spill
Ok, President Obama had nothing to do with the Gulf Coast Oil Catastrophe, but he has to deal with it. British Petroleum seems to think they can handle it, and Uncle Sam is drowning.
More Cartoons Like This:
President Obama is plugging the oil spill hole with his finger while Uncle Sam Drowns. BP looks on.